This page contains a listing of all the sex toy reviews I have written in my growing collection. Toys I have already reviewed are linked to their review, others will be posted as soon as I can. Please note the products are not listed in any particular order.
I have in the past reviewed sex toys for companies on and off but i decided I should really create my own website where I can write reviews for all my toys. I still continue to write reviews directly on sex toy company websites but I see Jerking-Off.org as a hub of all our reviews.
My Reviews
There isn't much I wouldn't review or a type of toy I haven't tried yet. There is a saying, 'I'd try anything once' – well, I definitely follow that saying when it comes to sex toys, in-fact, for me it should really say 'I'd try anything at least 3 times'.
Some of the products I review on this website have been gifted to me from companies in return for me writing the review. These reviews are clearly marked as gifted and every review I write is always 100% honest no matter if it was a gifted product.
I have been into sex toys for quite a few years now, I basically like every type of male sex toy including masturbators, prostate massagers, cock rings and all the rest… I created the base of Jerking-Off.org with the input of my wife and mainly hang around on Twitter posting about the website, writing reviews and behind my camera taking photographs of products.
#1 The Autoblow 2
We guarantee you've never experienced better orgasms before! The Autoblow 2, the world's most intense and realistic blowjob machine, is so great, you won't be needing a girlfriend anymore!
The vast majority of adult toys for men on the market have the same problem, they use batteries and they need your hands to work, which doesn't feel realistic at all.
The good thing about the Autoblow 2 is that it's based on a completely new design that you've never seen or felt before: slick, futuristic and mind blowing …
#2 The Autoblow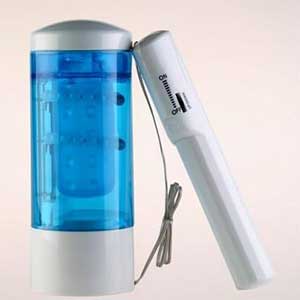 The Autoblow Blast lifts you into orbit with its technological breakthroughs in blowjob dynamics. It's every guy's right to enjoy a good blowjob, but the only problem is, a lot of women don't seem to have been taught this in school. As you may have discovered, sometimes it's harder to get blown than it is to get waiter service at McDonalds.
The Autoblow is the world's first fully automatic blowjob machine. By fully automatic, we mean you don't have to laboriously hand crank it yourself to get a rousing climax. This is the blowjob of the future available in the present …
#3 The Fleshlight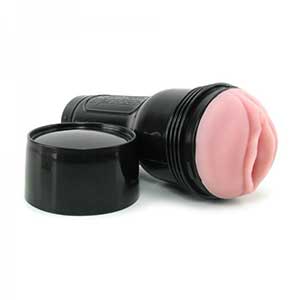 The Fleshlight is probably the most successful sex toy for men. It was developed by former SWAT officer Steven Shubin, when his wife was forbidden to have sex for the duration of her pregnancy. He began by developing a half torso of the female form, complete with a realistic pussy.
He had already spent several hundred thousand dollars in production, when he offered to send one to a good friend of his who was a successful entrepreneur in his own right. He just wanted some product feedback. As it turned out, he got the feedback quicker than he bargained for …
#4 Mangasm
The Mangasm range focuses on the male g-spot, known as the prostate and the perineum. The prostate is tucked away about two inches inside the anus towards the front. It's a small walnut shaped gland packed with sensitive nerve endings. When gently and properly stroked it's like all your Christmases have come at one. The perineum is cluster of nerves located between the anus and the testicles, and is another hot pleasure zone for guys.
The Mangasm line-up of anal weaponry can look scary at first, but when you learn what each toy does the temptation is to try it straightaway …
#5 Mastomatic 2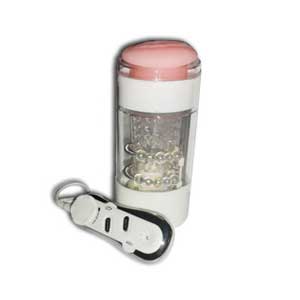 The Mastomatic 2 is billed as perfect tool for the lazy masturbator. This is linked into the fact that it is battery operated and works hands free. In other words, you don't have to pump yourself to a rousing orgasm, the machine does the job for you.
Most men agree that a blowjob is one the most toe curling and sensuous of all sex acts, and is always near the top of the list of sexual favours. It's one of life's ironies that actually receiving a quality blowjob from a girlfriend or wife is very much a mood driven thing, and a lot of the time, the mood simply isn't right. Many men go for months if not years without seeing any lip service down below …
#6 Roto-Bator
At first sight the Rotobator looks like a harmless domestic power tool, or perhaps an electric egg beater, but it's more, much more than that. If you're into the 'fluffer' style of blowjob, where the tongue tickles your helmet in rapid succession, this is the toy for you.
This ingenious wireless pleasure tool consists of a discreet, smooth base with 2 speeds of rotation and 2 of vibration, which are easily and independently controlled with sliders near the bottom of the base …
#7 Tenga Flip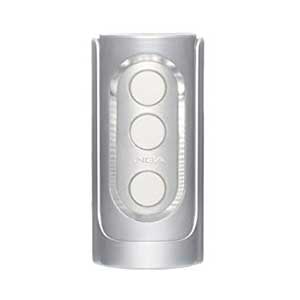 Male masturbators, always among the best of male sex toys, have become a crowded and competitive arena, but in the battle for best male sex toy ever, the mighty Tenga Flip Hole would certainly be a very strong contender.
The Tenga Flip Hole is made by Japanese company Tenga. Tenga became famous for a range of 'onacups' providing masturbatory sensations from a deep throat blowjob to full sex in cleverly designed masturbators designed to look like innocent male moisturizer or deodorant cans. Perhaps due to a Japanese obsession with hygiene, all Tenga products were designed for one off use, which…
#8 Sasha Grey Deep Penetration Pussy & Ass
No doubt about it, Sasha Grey is one of the hottest new properties in porn. She saved $6000 by waiting tables in a Northern California steak bar and travelled down to Los Angeles having just turned 18 to enter the world of porn.
After just one year in the business she received AVN Awards for her work in a string of porn movies and is widely tipped in the industry as the new Jenna Jameson.
In addition to being a hot new porn discovery, Sasha is rapidly becoming a hot new Hollywood property. Sasha won the role of 'Chelsea' a …
#9 The Jackmaster Masturbator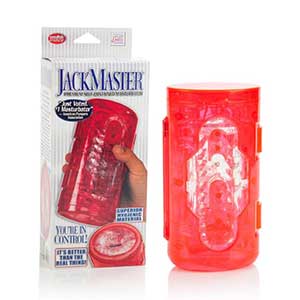 The JackMaster is made by California Exotic, based in Chino California, they have become market leaders in the production of sex toys since 1994. The JackMaster, so the claim goes, was recently voted the number 1 sex toy by the American Pumper's Association. Every sex toy website will happily tell you this, but who exactly are the American Pumpers Association?
A search on Google fails to retrieve any information about them save for the number 1 status they have awarded The JackMaster. There's an American Concrete Pumpers Association …
#10 Jenna Jameson extreme doll
Jenna is one heck of a doll! She is also just about the hottest property in porn. Born in 1974, Jenna, who is often referred to as the Queen of Porn, started her acting career in erotic films in 1993 after having worked as a stripper and glamour model. By 1996, she had won the 'top newcomer' award from each of the three major pornographic film industry organizations.
She has since won more than 20 adult film awards, and has been inducted into both the X-Rated Critics Organization (XRCO) and Adult Video News (AVN) Halls of Fame …
#11 LOVIDO – Performance Booster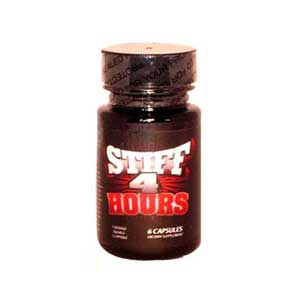 They say size matters, but in reality performance counts for a whole lot more when it comes to getting things right in the bedroom. There are scores of products on the market claiming that they can increase the size of your penis and give you all the stamina you need, but the truth is, many of them fail to deliver.
Why then should Lovido be any different? First of all, unlike many of the expensive male impotency supplements …
#12 Extreme Fuck Me Silly Mega Masturbator
The name of this new masturbator may be a little crude, but there's no question you'll want to do exactly what it says on the box. This is a very generously sized toy, with over 20lbs of soft, yielding synthetic Fanta Flesh which feels incredibly authentic. When you slap the ass it really sounds and feels like you are slapping a real ass, and the butt and hips are done to the same scale as a real woman. But the best is yet to come.
Made by Pipedream Extreme, the manufacturer is well known for making a number of fun novelties …
#13 Bad Boy Black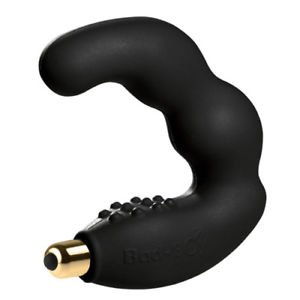 Perhaps the concept of prostate massage and anal sex toys is new to you and you are staring at the Bad Boy Black anal toy wondering where in the world it goes and how it works. Well, the prostate is located about two inches inside your anus to the front, just above the bladder.
It's a walnut sized gland that helps in the production of seminal fluid. It's known as the male G-spot, and as many guys are discovering, the orgasm attained from massaging the prostate can be more intense and longer lasting than any penile orgasm …
#14 Carmen Luvana's Pussy & Ass
Carmen Luvana has been linked to production company Adam & Eve for most of her 6 year career in the porn business. Born on August 22nd 1981 in Brooklyn New York, Luvana entered the porn business in 1981.
She has been involved in some of the biggest porn film productions of the last five years, including Pirates, a porn spoof of 'Pirates of the Caribbean' filmed in the same location as the blockbuster starring Johnny Depp. At the end of 2007 she announced that 2008 would be her last year in the porn industry and that by 2009 she would be gone….
#15 Aneros Helix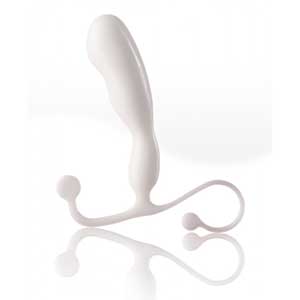 The Aneros Helix massages a part of the male anatomy many men are yet to discover. It's called the male G-spot. To understand how effective this massager can be, you first need to understand a little about the area it is designed to massage.
The Male G-spot is the prostate gland, and to be more specific, the prostate perineum. The perineum is a dime sized area between the anus and the scrotum. The important nerves that control the sexual organs, including those for orgasm and ejaculation, are all bundled at the prostate and perineum area. For men this is sexual sensation HQ …
#16 6 Speed Back Door Rotator
This is the perfect toy for butt play beginners. And it doesn't matter if you're a boy or a girl. Unlike some of the monster butt plugs you might have seen, stouter than an oak tree and reaching for the sky, the Rotator is not scary big, measuring just 4 ¾ by 3in height and 3.5 inches in circumference, but it does pack a satisfying wallop aided by the beads that rotate and vibrate as you ride it. You can use the controller to deliver 6 speeds of rotating spin.
What's more, the beads don't jam so the fun just continues as provide hot vibes at the entrance to your anus, which is just the spot where you want the vibe …
#17 Aria's Cock Pleaser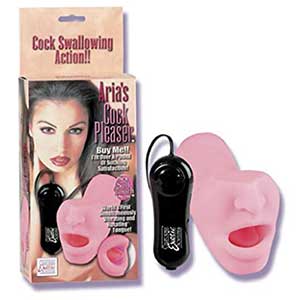 Aria Giovanni, like so many other porn stars these days, has her own sex toy – but instead of a ubiquitous pussy and ass sex toy, this is an oral toy.
The Aria Cock Pleaser, again made by California Exotic, has soft touch rubber, which, when you lube up, insert your cock and switch on the multi-speed controller, will give you a rotating and vibrating blow job with the soft touch rubber tongue, so the Aria Cock Pleaser provides tongue play in addition to a sucking motion …
#18 Blake Riley CyberSkin 7X Vibrating Ass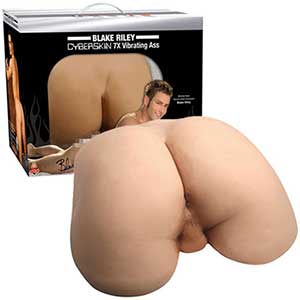 Blake Riley literally and figuratively has had one of the biggest and fastest rises to fame in the male porn industry. Just three years ago 23 year old Blake Riley was homeless in Texas. Today he has his own signature gay sex toy, 'Blake Riley Realistic Ass', and it is indeed realistic, because it's a mold taken from Blake's own bubble butt and lovingly rendered for posterity in CyberSkin.
Blake Riley's Cyberskin Vibrating Ass provides a life-like penetrating experience giving you sweet release again and again! …
#19 Super Head Honcho
The web is awash with male masturbators of every kind. Just when you think they couldn't possibly introduce another male masturbator, another buch of them is out there, like ants around sugary stuff. Every online sex store has several pages devoted to them, and each store seems to favour its own particular stable of masturbatory sex toys.
Adult sex toy reviews of many of these masturbators vary from damning to indifferent, a rare few are complimentary, but one male masturbator which seems to have garnered almost universal praise is the Sue Johanson Super Head Honcho …
#20 Belladonna's Foot Soldiers
You can just imagine the day Belladonna turned up to help make this particular sex toy. Like every other porn starlet on the block, she probably thought it was her ass and pussy that they were interested in, so she would have spent hours getting herself looking and smelling just right in that area, but when the guy came to take the molds, it was a case of 'Er…no actually Belladonna, I am not interested in your pussy, it's your feet I want?'
'My feet? What kind of pervert are you?' But there you have it …
#21 Men's Pleasure Wand
As you may have already discovered, the prostate is one of the best kept sex secrets of the male anatomy. While many men focus solely on the penis as their means of achieving sexual satisfaction, they are in fact missing out on a whole raft of highly powerful sensations by not addressing the prostate.
If this is the first time you have considered the prostate as a pleasure zone, The Men's Pleasure Wand …
#22 Vibrating bullet leather cockring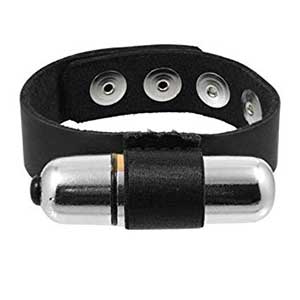 What's particularly clever and appealing about this cock ring is that it combines the low tech simplicity and ease of use of leather with studs, coupled with a powerful high tech vibrating bullet. You don't have to fiddle around to fit it on your cock. You just wrap the leather round and use the stud that fits you the most snugly.
This cock ring is made by Spartacus Enterprises, who are passionate about everything they do, their specialist area of focus is in the BDSM market. Starting with product design …
#23 Inflatable Bondage Chair
If sex furniture has been missing from your life, then the inflatable bondage chair could be just the answer. It's the perfect versatile love seat, allowing for a bit of bondage and a whole lot of sexy positions. It comes with Velcro restrainers so that once your lover submits to the seat, you've got them just where you want them.
There are six restraints in total to bind your lover and have your own wicked way. With this chair you can tempt, tease, or simply pleasure and please. Just so that you are comfortable, it come with a head rest and back rest and the chair is made of a sturdy PVC material to take the rough and tumble of the games people play …
#24 Candy Apple Kink Kit
If for you kinky is slinky, then the Candy Apple Kink Kit could be a lot of fun. The kit comprises the Candy Apple Wrist Restraints, the Candy Apple Blindfold and the Candy Apple Paddle.
The Candy Apple Kink Kit is clearly a game that two people can play, and play in style. The idea is first you restrain the willing victim, who is then blindfolded and given a thorough spanking by an unknown disciplinarian. Well ok, they will probably guess it's you, but still, you could play clever and get someone …
#25 Lelo Homme Bo
Swedish firm Lelo make some of the world's most exclusive sex toys for both men and women. The Lelo Bo's place in sex toy history is already assured as it has marked a new trend in the development of high quality designer sex toys for the discerning gentleman at leisure.
The Lelo Bo is the world's first rechargeable pleasure or cock ring designed to accommodate men of all girths. It's easy and highly pleasurable to use …
#26 Realtouch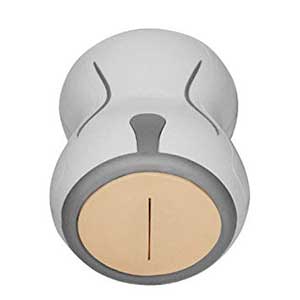 RealTouch is a dramatically different sex toy for men and a big step forward in sex toy technology. If you ever dreamed of starring in a porn movie, this is the closest you're likely to get. RealTouch shows hot porn on your computer while you are hooked up to a male masturbator that accurately recreates every sensation that you see on screen.
Inside the RealTouch, several motors power skin soft belts in order to recreate a variety of sexual experiences. You fill the reservoir of the male masturbator with water based lube …
#27 Big Man's Pump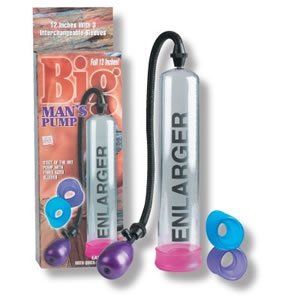 If you have been looking to grow your own prize marrow or indeed you are already the proud possessor of one, then this is the pump for you. Some men, who are already well endowed, just want to go for the max. Whether you are looking to develop further or just enjoy pumping what you already have, The Big Man's Pump is exactly what it says on the box. It's specially designed for big, long cocks, and has three interchangeable latex sleeves to accommodate any girth.
The biggest sleeve is purple, the medium size is blue, and the small size is pink, but these are all based on the …
#28 Fangtasmic Toys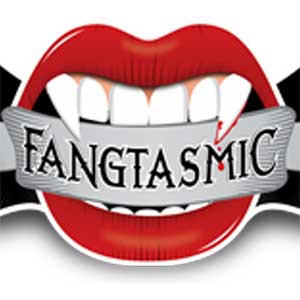 If ever you stayed up late at night to watch Hammer Horror or other Dracula inspired movies you will know just how voluptuous and irresistible the hand-picked Vampire Brides were. Their low cut flowing gowns and innocent virginal looks were a lethal combination for any lad with hormones coursing through his body. Even at gone 2:30am as the credits rolled, the thought of what you would do with one of the Vampire Brides was top rank wank material.
Now for the first time, any horny guy can get to grips with the very best bits of a Vampire Bride all thanks …
#29 The Autoblow Pico
Often times, you'll find that there are a whole lot of male toys and male masturbators for larger penises, but not nearly enough for small penises and smaller male members. In fact, around 20% of men are only about 5 inches long, and 4 inches wide, if not only a little more. This clearly demonstrates that these men have been left out when it comes to getting to experience a lot of great sex toys, particularly male masturbators – and this is simply not fair!
Many sex toys have been designed for larger and more median sized penises, which leave a lot of men feeling …
#30 The Autoblow Blast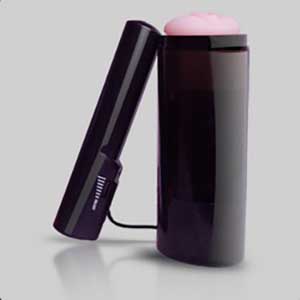 The Autoblow Blast provides totally realistic, mind-blowing pleasure. When you're looking to really get off, this is the blowjob you can fit in your pocket. You'll find that this toy is the ultimate male masturbator for any man looking to experience the ultimate in solo pleasure. Experience this toy for yourself and prepare to have your mind completely blown away.
Specially created and designed to feel just like a real mouth, with its gentle, soft and ultra-tight suction, this male masturbator …
#31 The Autoblow Max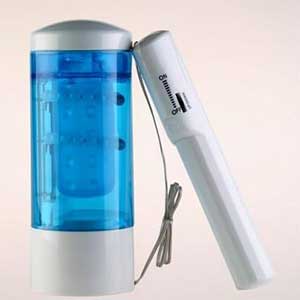 The Autoblow Max has been specifically designed for men who have larger packages to work with – about 7 to 9 inches long, or 6 to 7 inches wide. If our extra large male masturbator seems a little too small for your dick, this will be the perfect fit for you – you truly won't believe it.
This toy is truly ideal for men with larger members. We've heard many of our clients complain that many other male toys are simply too small – even other toys designed for larger penises. You definitely won't find that you have that problem with our extra-large sized toy!…
#32 Original Fleshlight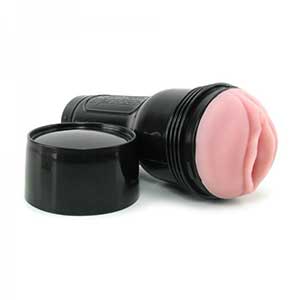 The Pink Lady Fleshlight is the original male masturbator toy – it's completely unique, and is one of the best toys on the market. With its lush, soft pink interior, it not only looks incredibly realistically like a vagina, but feels just like one too, especially if you pair the toy with some warming lube.
It has been specially designed to clench around your shaft, and concentrate on the most sensitive parts of your dick, particularly your head and the end of your shaft. Prepare to completely have your mind blown by its paneled interior, tightened suction, and soft, fleshy interior …
#33 Fleshlight Stamina Training Unit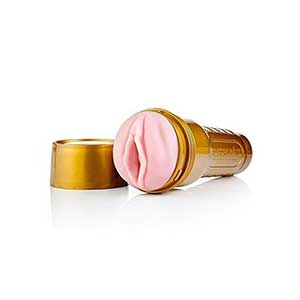 It may look like a normal Fleshlight… but this is one toy that is far from it. The Stamina Training Unit is famous for actually being an incredible training aide that basically helps to teach you how to last much longer in bed. Not only do you get to satisfy yourself, but you'll also be learning how to satisfy your partner for even longer. This is one toy that is actually a win-win situation for both partners – it will definitely win over the woman in your life…
The Fleshlight Stamina Training Unit is so great because you're making yourself a better lover each and every…
#34 Fleshlight – Pink Lady Vibro Touch
If you've used toys in the Fleshlight collection in the past, the Pink Lady Vibro Touch is one toy that is guaranteed to completely blow your mind – it is by far the most intense toy in all of the Fleshlight collection. This Fleshlight feels totally incredible – it has all of the features of the earlier toys in the line, but has the added intensity of three vibrating bullets.
If you're looking for a super intense orgasm that will totally blow your mind, the Pink Lady Vibro Touch Fleshlight …
#35 Fleshlight Pink Mouth Vortex
The Pink Mouth Vortex is a twist on the traditional Fleshlight, but with the same great feel and the same mind-blowing satisfaction you get every time you jerk off with a Fleshlight. With it's unique, swirling interior, this toy provides a completely unique sensation when compared to anything you've ever felt before. This is one tornado you will definitely want to get sucked up in!
The Fleshlight Pink Mouth Vortex is a completely new twist on the Fleshlight – instead of a pretty pink pussy, this toy features a pink, pert and willing mouth that will most definitely turn you on. Inside the toy, is a pink …
#36 Fleshlight Pink Lady Super Ribbed
The Pink Lady Super Ribbed Fleshlight has the looks and tight feel of the original Fleshlight, but with an added twist – massaging ribbing detail inside. Filled with miniature, engraved ribs, this toy will completely blow your mind with these texturized details that thoroughly stroke and massage your cock, resulting in incredible pleasure of the likes you've never before experienced!
With it's pretty pink exterior, looking just like a splayed open pussy, the 72 miniature ribs inside the Fleshlight …
#37 Mangasm Alpha
The Mangasm Alpha is the perfect prostate stimulator – soft enough to work inside of you, but still hard enough to perfectly stimulate and work your prostate.
The Mangasm Alpha is our most popular prostate stimulator, and has been specially designed for beginners with ass play – those of us who want to experience the pleasure a prostate orgasm can provide, but are a little unsure about how to start, and where exactly to begin. This toy has been perfectly designed to work with the design and the way …
#38 Mangasm Buzz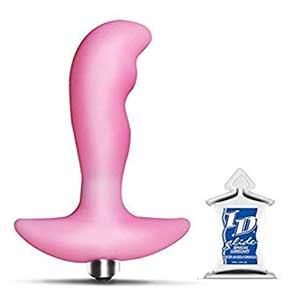 The Mangasm Buzz is by far our most popular vibrating prostate toy – and after just one use, you'll be a convert as well. A lot of men tend to prefer a vibrating prostate toy over one that doesn't vibrate. Often times, a vibrating prostate toy delivers a much stronger, intense prostate massage, and a much stronger male G-Spot orgasm.
The Mangasm Buzz is unique because it works to deliver it's pure pleasure from it's unique, curved shape, combined with it's 5 vibrating bullets – resulting in the most intense orgasm of all. You're sure to love it! …
#39 Mangasm Rush
Reach the perfect angle for the purest prostate pleasure you've ever experienced with the Mangasm Rush! What sets this male G-spot Stimulator apart? This G-spot stimulator features a double pivoting head that can actually rotate a full 180 degrees, which allows the toy to form to the contours and curves of your body, just the way you're sure to like it. It actually curves to fit the inside of you!
The Mangasm Rush is crafted from soft, shapely and crafted from silicone. This ensures that the toy …
#40 Mangasm Edge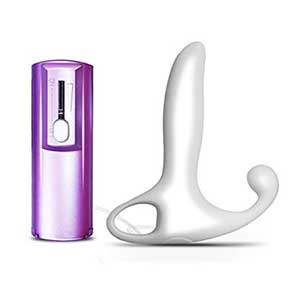 Slide the Mangasm Edge inside and get ready to feel the rush. The Mangasm Edge is sure to bring you to an incredible orgasm, massaging both your prostate, and your balls with its intense vibrating power.
This male G-spot stimulator massages your prostate in an incredibly intense way – it features the strongest, most intense vibration of all of our prostate massage toys. This toy also features a perineum stimulation tab, which ensures …
#41 Mangasm Spark
Looking for a little twist when it comes to a male G-spot stimulator? This toy should come with a warning label – for causing INTENSE ejaculation and orgasm! With it's vibrating prostate stimulation power, and taint teasing nodules, you're about to be in for the ride of your life.
The Mangasm Spark has tiny raised up nodules and little tabs along the base of the toy, which line up perfectly with your …
#42 Mangasm Flux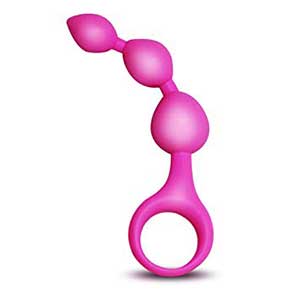 When you're looking for a prostate massager that is guaranteed to blow your mind, turn to the Mangasm Flux – a prostate massager and male G-spot stimulator that takes it's shape from anal beads, but manages to give a stimulating and orgasmic prostate massage.
The bumps gently work your prostate and massage it, without putting too much force on the actual organ. It also helps to massage the glands and area around the prostate, delivering pleasure throughout your entire body. …
#43 Mangasm Voyager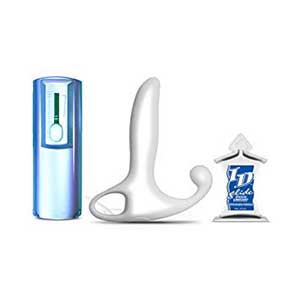 Looking to REALLY get taken on one hell of a wild ride? Enter the Mangasm Voyager (pun intended). It's our largest anal toy, is incredibly realistic, and has been designed to target your prostate in two different ways – with a perineum tab, and with vibrating prostate stimulating powers.
The Mangasm Voyager is our largest, and most aggressively shaped male G-spot stimulator. Shaped similarly to our …
#44 ID Glide 2.8 oz Lube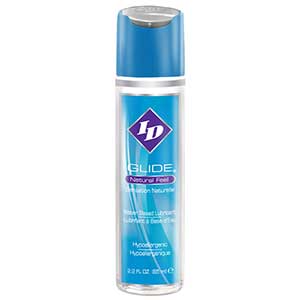 We have partnered with ID Glide Lubes to bring you one of the best advanced sexual lubricants on the planet. ID Glide is one of the best brands of lubes in the entire world. ID has been recognized for it's incredible viscosity, softness, and silkiness.
It really helps to let you fully unwind when you're getting down. This lube is ideal with the entire range of toys we sell here; include Autoblow, Fleshlight, and all of the Mangasm toys. This lube is guaranteed to intensify the pleasure you experience from these various toys. This is one lube that won't dry out quickly before you can use it all. You'll love it! …
#45 ID Glide Lube 9.5oz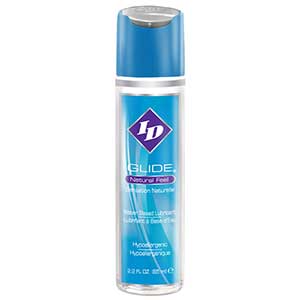 ID Glide Lube is simply one of the best lubes on the market. Men's Health Magazine, as well as several user satisfaction surveys have rated it as the absolute best lube on the market. Trust the lube of choice for men all over the nation – it really is the best!
ID Glide Lube is known for their slick, thick, water-based lubricant, and its high quality. It's non-favored, non-greasy, non-stick, non-staining, and completely fragrance free, making this lube ideal for absolutely anyone, but especially users with any kind of allergies …