Editor's Pick
Autoblow A.I.

Artificial Intelligence

100% Silicone Sleeves

Sleeves Can Be Changed

Great Beginner's Toy

Hand Free

Easy To Clean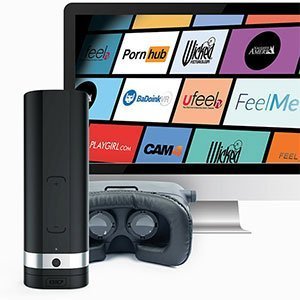 Kiiroo Onyx 2

Hands Free

USB Rechargeable

Sliding Scale Of Speed

Sleeves can be changed

Elegant And Discreet

Easy To Clean
Autoblow 2+ XT

100% Hands Free

No Batteries Needed

Industrial Strength Motor

Interchangeable Sleeves

Realistic Artificial Skin Material

Sleeves Are Easy To Clean
The Pink Lady Fleshlight is the original male masturbator toy – it's completely unique, and is one of the best toys on the market. With its lush, soft pink interior, it not only looks incredibly realistically like a vagina, but feels just like one too, especially if you pair the toy with some warming lube. It has been specially designed to clench around your shaft, and concentrate on the most sensitive parts of your dick, particularly your head and the end of your shaft. Prepare to completely have your mind blown by its paneled interior, tightened suction, and soft, fleshy interior.
The soft, lifelike exterior of the pink pussy is sure to turn you on, with its inviting lips spreading to reveal the entrance, and the way it feels is totally heavenly. Pair the Pink Lady Fleshlight with some warming lube, and you're sure to have one of the best solo orgasms of your entire life – close your eyes, and you'll swear it's totally the real thing. This toy is incredibly deep and tight, and is sure to be the right fit for your dick, the way it will suction around your shaft. It's incredibly soft, and is actually modeled after the skin of and the way a real woman would feel. Its tight, specially designed grip will stroke your shaft and head in all the right ways, and the deep walls of this model vagina will totally blow your mind. Simply lube up, slip your dick in, and let yourself get carried away…
The Fleshlight is also great for traveling with, and is very discreet – no need to worry about your little toy being discovered if you decide to take it on the road for instant pleasure wherever you are. It's also great if your girlfriend or wife is on the road and traveling – pick up the phone for a steamy conversation with something that feels just as sexy as the real thing, or enjoy it on your own for some solo stimulation. The Fleshlight is the perfect companion when you're looking to spice up an orgasm, or add a little fun into your sex life.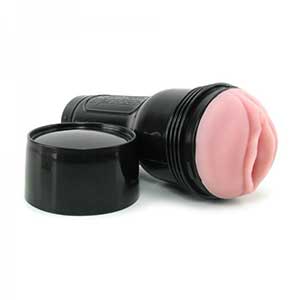 Material:
Realism:
Easiness of cleaning:
Price:
One of the best features of the toy is that it's super easy to clean, and very easy to maintain to ensure you'll be able to enjoy it for years to come. You simply get some lukewarm, soapy water, and flush it out to maintain its cleanliness, and to keep it clean if you choose to finish inside the toy. It's also very easy to take apart the toy to clean it out, allowing use it for years and years to come. You'll be sure to love the Fleshlight, and everything it has to offer – an incredibly realistic vagina, a tight little tunnel that's sure to stroke your shaft in all the right ways, and easy-to-clean interior.
The Fleshlight is a classic sex toy and the ultimate male masturbator, and is a staple in your rotation of at-home sex toys. This is one purchase you won't regret!
Customers Opinion/Feedbacks
"The Fleshlight definitely looks like the real thing, and feels like it too. The only thing was that I found it a little bit tight – normally, this would be a good thing, but it was a little too tight."– Corey, Salt Lake City, UT
"The Fleshlight was soft, and felt even better when I used some lube. Nothing like the real thing, but it comes closer than many other toys I've used." – Mark, Denver, CL
"I loved the Fleshlight, and how sexy it looked and felt. It was super easy to clean, unlike a lot of other toys that you finish in, and then they get really gross." – Chris, Memphis, TN