Editor's Pick
Autoblow A.I.

Artificial Intelligence

100% Silicone Sleeves

Sleeves Can Be Changed

Great Beginner's Toy

Hand Free

Easy To Clean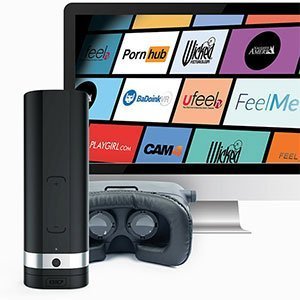 Kiiroo Onyx 2

Hands Free

USB Rechargeable

Sliding Scale Of Speed

Sleeves can be changed

Elegant And Discreet

Easy To Clean
Autoblow 2+ XT

100% Hands Free

No Batteries Needed

Industrial Strength Motor

Interchangeable Sleeves

Realistic Artificial Skin Material

Sleeves Are Easy To Clean
The Autoblow Max has been specifically designed for men who have larger packages to work with – about 7 to 9 inches long, or 6 to 7 inches wide. If our extra large male masturbator seems a little too small for your dick, this will be the perfect fit for you – you truly won't believe it. This toy is truly ideal for men with larger members. We've heard many of our clients complain that many other male toys are simply too small – even other toys designed for larger penises. You definitely won't find that you have that problem with our extra-large sized toy!
What makes this toy much different from other male masturbators? The Autoblow Max is filled with a layer of gentle, soft silicone that massages your dick, filled with two rows of gentle massaging beads that will completely blow your mind – the varied texture of the beads perfectly imitates the feeling of a real blowjob… if not better. It completely cushions and cradles your penis perfectly, and gently massages your shaft, the same way a tongue would lap it up. The soft cushioning is positioned perfectly to massage and concentrate on the most sensitive parts of your shaft and tip. This is the perfect male toy for any male who's looking to feel totally satisfied, and is ready to have his mind completely blown away.
Another feature that makes the Autoblow Max completely blow (no pun intended) other male masturbators out of the water? It comes with its own little separate controller, which allows you to let the machine do all of the work, and not have to constantly stop to fiddle and fix the controller – we know how annoying this can be, and have heard from plenty of our clients that they hate this about many other products.
Even better? If you're looking to mix it up, you can take out the silicone and beaded interior to jerk off with for a textured, velvety treat, without the motorized sucking action. This gives you a soft, plush sleeve to compliment your own handiwork. Adding a little lube will make your time with the Autoblow Max's silicone sleeve even better, and will make jerking off a completely different experience – with or without the suction action.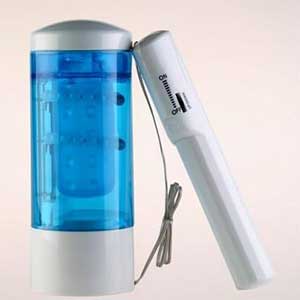 Material:
Realism:
Easiness of cleaning:
Price:
When you're ready to blast your load, you can either pull out of the Autoblow Max, or better yet, finish in the toy-just like you would with a real mouth. To clean, simply add suds, and lukewarm water, and rinse out. It really is that simple to use this male masturbator– just rinse out every time you use it, and keep up with the batteries – that's all there is to it.
Want to make this a treat you will truly never forget? Simply add some lube, and dive into the willing mouth of the toy, and get ready for ultimate, mind-blowing pleasure unlike anything you've ever experienced. The Autoblow Max totally changes jerking off – for the better. You won't be disappointed.
Customers Opinion/Feedbacks
"The Autoblow Max is AMAZING. I loved seeing myself come inside it." – Rick L., Columbia, SC
"I enjoy seeing my cock get swallowed up by this toy. Wish it was tighter, though" – Tom N., Billings, MT
"I like that this thing was actually see-through. Seeing myself come was fantastic." – Jeff A., Sioux Falls, SD