Editor's Pick
Autoblow A.I.

Artificial Intelligence

100% Silicone Sleeves

Sleeves Can Be Changed

Great Beginner's Toy

Hand Free

Easy To Clean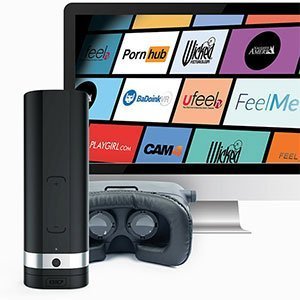 Kiiroo Onyx 2

Hands Free

USB Rechargeable

Sliding Scale Of Speed

Sleeves can be changed

Elegant And Discreet

Easy To Clean
Autoblow 2+ XT

100% Hands Free

No Batteries Needed

Industrial Strength Motor

Interchangeable Sleeves

Realistic Artificial Skin Material

Sleeves Are Easy To Clean
The Autoblow Blast lifts you into orbit with its technological breakthroughs in blowjob dynamics. It's every guy's right to enjoy a good blowjob, but the only problem is, a lot of women don't seem to have been taught this in school. As you may have discovered, sometimes it's harder to get blown than it is to get waiter service at McDonalds.
The Autoblow is the world's first fully automatic blowjob machine. By fully automatic, we mean you don't have to laboriously hand crank it yourself to get a rousing climax. This is the blowjob of the future available in the present – or even as a present if you are lucky enough.
Find a quiet place to go, usually your bedroom with the door firmly closed and a do not disturb sign on the outside of the door. Then simply lube up with a water-based lube, and slip the ready, willing and very able Autoblow, made of a soft, silicone sleeve, over your rampant cock. Sit back, relax then just set the controls for planet fun.
The ingeniously designed silicone sheath mimics a soft, wet mouth, while the rows of micro beads, attached to a motor, embrace your penis and gently pummel, pound and pleasure your entire cock to a rip-roaring climax, simulating an authentic and expertly given deep throat blow job.
The beauty of the Autoblow is that the multi-speed controller allows you to precisely control the amount of sensation the machine supplies. If it's revving too fast and you find yourself coming like a steam train, just slow things down with the flick of a switch. This way you can learn to withhold your climax and keep the pleasure trip going for longer. The subsequent orgasm will then be all the more stronger for it.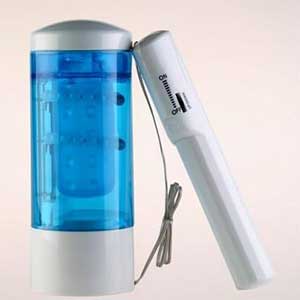 Material:
Realism:
Easiness of cleaning:
Price:
As a result of this, the Autoblow also serves as an excellent way to build sex stamina which you can transfer to the bedroom. If you find yourself regularly coming up short when you are on the job, this machine could prove to be just the job to correct the habit.
The Autoblow Blast gives you a reliable full throttle blowjob time after time. You don't have to beg or plead or take it out for fancy meals. A blowjob at the end of the evening – or at any other time of the day for that matter – is a dead cert.
And unlike a back street blowjob, the Autoblow won't give you an STD or try to rip your wallet off while it blows. $100 is a small price to pay for such long lasting satisfaction.
Customers Opinion/Feedbacks
Alex, New York – Hey guys, this is a great blowjob machine, I'm in love with this toy, thanks again.
Raul D, Las Vegas – This is a great Fleshlight replacement. I thought the Fleshlight was really great until I found and tried the Autoblow Blast. Thank you for providing me with such a great toy!
Jefferson, Austin – Texas – I just bought both models at a great price, and I must say I'm glad I did it. No more sex for my wife = )