Editor's Pick
Autoblow A.I.

Artificial Intelligence

100% Silicone Sleeves

Sleeves Can Be Changed

Great Beginner's Toy

Hand Free

Easy To Clean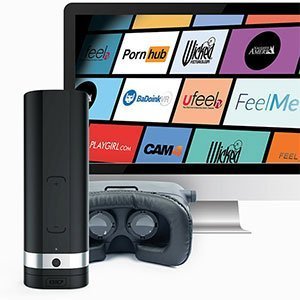 Kiiroo Onyx 2

Hands Free

USB Rechargeable

Sliding Scale Of Speed

Sleeves can be changed

Elegant And Discreet

Easy To Clean
Autoblow 2+ XT

100% Hands Free

No Batteries Needed

Industrial Strength Motor

Interchangeable Sleeves

Realistic Artificial Skin Material

Sleeves Are Easy To Clean
If ever you stayed up late at night to watch Hammer Horror or other Dracula inspired movies you will know just how voluptuous and irresistible the hand-picked Vampire Brides were. Their low cut flowing gowns and innocent virginal looks were a lethal combination for any lad with hormones coursing through his body. Even at gone 2:30am as the credits rolled, the thought of what you would do with one of the Vampire Brides was top rank wank material.
Now for the first time, any horny guy can get to grips with the very best bits of a Vampire Bride all thanks to Fangtasmic. These fiendishly good toys get straight down to business and give you what your crave most, your wicked way with a seductive, strangely irresistible Vampirella.
The Fangtasmic Vampire Brides series consists of three quality sex toys – and get this, they really are from the home of Dracula himself – Transylvania!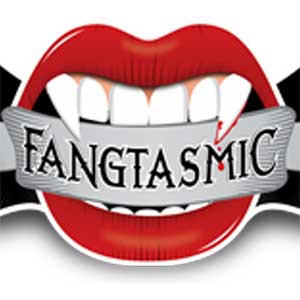 Material:
Realism:
Easiness of cleaning:
Price:
If you are familiar with the awesome Fleshlight range of love sleeves you will immediately know how to get to grips with these Fangtasmic Vampire Brides male sex toys.
For your delight there is a choice of Vampire Brides Virgin Pussy, Wicked Lips and Innocent Ass. Let's face it, these are the three parts of a Vampire Bride any guy would most love to plunder.
Each of the Vampire Brides sex toys comes in its own deceptively innocent black canister. Open the cap and before you is a perfect Phantom Flesh replica of your favorite orifice. The Virgin Pussy simply begs you to lube up your aching stiffy and plunge inside the soft, yielding sleeve.
If a blowjob is your form of exquisite torture, then the Vampire Brides Wicked Lips should be your weapon of choice. This pliant, plump pair of lips are ready to suck you in, and as you pump away you will swear a beauteous Vampire Bride is blowing on your big stake.
Finally there is the so called Vampire Brides Innocent Ass. It's a pert, puckered little Phantom Flesh butthole, ready for you to lube up and squeeze inside.
Customers Opinion/Feedbacks
Chris T , NY – The Virgin Pussy is way better than the Fleshlight or any other toy I have tried so far. I'm thinking of trying them all to see which one is better.
Tony S , Illinois – Never expected to feel pleasure so intense, I bought the Virgin Pussy and the Wicked Lips for when my wife is gone. Great choice, great toys!
Andy, California – I can definetly recommed this thoy to anybody who would love to try something similar to the Fleshlight, but way much better. Thanks for the intense orgasms!