Editor's Pick
Autoblow A.I.

Artificial Intelligence

100% Silicone Sleeves

Sleeves Can Be Changed

Great Beginner's Toy

Hand Free

Easy To Clean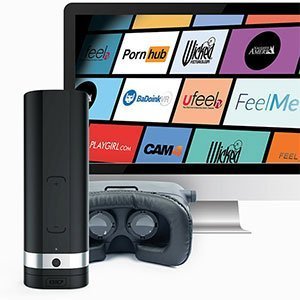 Kiiroo Onyx 2

Hands Free

USB Rechargeable

Sliding Scale Of Speed

Sleeves can be changed

Elegant And Discreet

Easy To Clean
Autoblow 2+ XT

100% Hands Free

No Batteries Needed

Industrial Strength Motor

Interchangeable Sleeves

Realistic Artificial Skin Material

Sleeves Are Easy To Clean
Male masturbators, always among the best of male sex toys, have become a crowded and competitive arena, but in the battle for best male sex toy ever, the mighty Tenga Flip Hole would certainly be a very strong contender.
The Tenga Flip Hole is made by Japanese company Tenga. Tenga became famous for a range of 'onacups' providing masturbatory sensations from a deep throat blowjob to full sex in cleverly designed masturbators designed to look like innocent male moisturizer or deodorant cans. Perhaps due to a Japanese obsession with hygiene, all Tenga products were designed for one off use, which for the punter became a pleasurable but ultimately expensive hobby.
With the Tenga Flip Hole however, the makers have listened to the requests of many thousands of masturbators who want to be able to enjoy, rinse and repeat with their Tenga on an ongoing basis.
Enter the Tenga Flip Hole, literally and figuratively. Millions of dollars have been spent to make this one of the most exciting and rewarding ways to erupt old faithful. The Tenga Flip Hole looks more like an i-pod accessory rather than a male sex toy. Flip it open and you see where the money has been spent. The interior lining of this sex toy contains state of the art ultra soft silicone with an assault course of ridges and nodules designed to tickle, tantalise and pleasure the penis.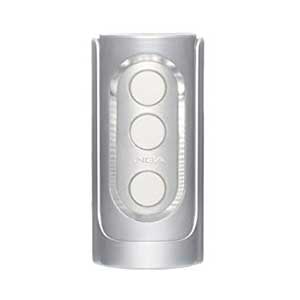 Material:
Realism:
Easiness of cleaning:
Price:
Insert yourself into the plush silicone interior and you have three buttons on the casing of the device to create separate, individually controlled actions at different points along the shaft – massaging the head, sucking at the bottom – the choice is yours.
When you've finished, you simply flip it off open, rinse it out and leave it to dry on the specially provided stand.
Tenga is well known for the quality of its products and the Tenga Flip Hole is no exception. It's made of high quality material and packaged in a stunning case, and comes complete with 3 special Tenga lubricants designed to work in harmony with the Flip Hole – Mild, Real and Wild. The Tenga Flip Hole is completely controllable and reusable, you'd have to go a long way to get a better jerk off.
Customers Opinion/Feedbacks
Scott – This is thing is Awesome!! – It's close to the real thing. I would definitely recommend it to any guy out there who wants to take things to the next level!!
Grant – I have bought and used a few masturbators or toys all my life, but the few that I had bought in the past weren't up to my expectations, they were difficult to get a real orgasm. With the Tenga Flip, everything changed, this the best choice I've ever made. Great job!
Jim – This machine is much better than my 2 fleshlights masturbators I own. I have tried it about 6 and it felt awesome!