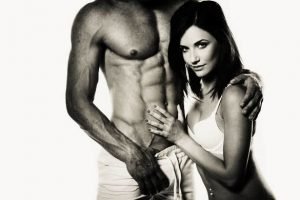 Since women don't have a penis, it's no wonder we can get a little nervous the first few times we perform oral sex. It's difficult to know how to work something when we have no idea what it feels like, right? Dr. Chaves, Sexologist answers one women who is also curious about how it feels. Check out what he has to say here: here But while men can describe it as much as they like, you'll never know exactly that it's like. Thankfully, you're not the first person to ever attempt performing oral sex on a man, and therefore there are some guidelines you can follow to help ensure you're going a good job.
Tips to knock his socks off during oral sex
Before you start anything, make sure you really want to do it, if not you can try on him a blowjob machine. He's going to be able to tell if you're not really into it. Go at it with full enthusiasm, as you would want him to act when performing any sexual act on you. He'll only enjoy it if he truly believes you're enjoying it too, and actually – many women love going down on their man once they get the hang of it.
1. Tease him
Begin by kissing him around his inner thighs and his abdominals letting your lips lightly graze his member as you pass by. Even lick up his entire shaft, but play like this for a while before actually putting it in your mouth. The anticipation of knowing what is coming will build his arousal and when you actually put it in your mouth it's going to feel extra amazing.
2. Make eye contact
Once you've inserted him in your mouth, look up and make eye contact with him. There's something about seeing a woman with his own member in her mouth that men find incredibly sexy. If you want, preform the oral sex in front of a mirror so he can watch your from all angles.
3. Use your hands
Using your hands to help out will not only save you from a bit of neck ache, but it helps you cover more area at once. Grip the base of his penis with your hand, and place your mouth over the head. As you go let it go in and out, follow it up and down with your hand so he gets pleasure on the entire shaft of his penis. Try a slight twist of the hand, a gentle squeeze every now and then too.
4. Keep it wet
Just like you wouldn't want a guy fingering you when you're completely dry down there, he doesn't want you bobbing around without some lubricant either. Saliva is the easiest lubricant in this case, but sometimes it's just not enough. If you don't feel the shaft is slick with saliva, then add some flavored lubricant to ensure he gets a pleasurable experience. Too much friction can cause chaffing on the shaft, and that's definitely not pleasant.
5. Suck, don't blow
It's called a blow job, but no – you don't actually blow. While he is in your mouth, try to suck your tongue to the roof of your mouth. Instead, you'll suck his member to the roof of your mouth. Just be careful not to suck too hard. Have him suck on your fingers to give you a demonstration on the type of pressure he prefers, or tell him to guide you by telling you softer or harder while you're sucking.
6. Temperature play
Take a drink of icy cold water just before going down on him, or put a peppermint in your mouth during the act. These different sensations will add to the pleasure he feels.
7. Deep throat
Men love the act of 'deep-throating' because it allows them to feel your warm, slick mouth on their entire member at once. Many men also love the way the back of your throat massages the head of their penis. To do this act, you need to relax the muscles at the back of your throat and take his member in as far as you can get it. You do have a gag reflex back there, so you may need some practice before you can do it without gagging – but don't worry – most men think the sound of you gagging on their 'thang' is super hot.