Editor's Pick
Autoblow A.I.

Artificial Intelligence

100% Silicone Sleeves

Sleeves Can Be Changed

Great Beginner's Toy

Hand Free

Easy To Clean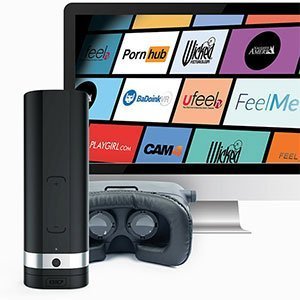 Kiiroo Onyx 2

Hands Free

USB Rechargeable

Sliding Scale Of Speed

Sleeves can be changed

Elegant And Discreet

Easy To Clean
Autoblow 2+ XT

100% Hands Free

No Batteries Needed

Industrial Strength Motor

Interchangeable Sleeves

Realistic Artificial Skin Material

Sleeves Are Easy To Clean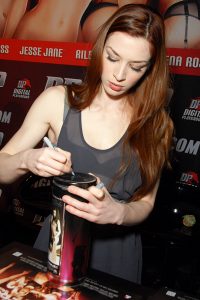 How did Fleshlight, the world's number one male sex toy, get to become so incredibly successful? It looks so effortless today; just build a website, dream up some crazy ideas for a new product, stick some naked or semi naked women on the site and sit back and watch the dollars come rolling in night and day.
How it all began
But it wasn't like that in the beginning. Not by a long way. At one point the sex toy we know and love today didn't look like a Fleshlight at all. It all started when former SWAT officer Steve Shubin was informed he would have to forego sex for several months due to the delicate condition of his wife during pregnancy.
Being a highly sexed door kicking, adrenaline seeking kind of guy, this situation was unacceptable, so he started to dream up ways he could continue to have sex without being unfaithful to his wife. The answer was a big half torso of a woman's body which cost a fortune to produce. It contained a realistic vagina which was achieved with a love sleeve. It was only when Steve asked a close friend to trial the product for him that he realized he had hit a problem. A big problem.
He offered to bring the half torso sex toy round to his friend's place to trial it, but his friend said 'No Steve, whatever you do, don't bring it to my house, my wife will kill me.' In an instant Steve recognized that if his best friend wouldn't want to be seen within 50 feet of his sex toy, what in the world would an unknown punter think?
The invention of the toy

So it is that the idea for the concept was born on a car journey. Steve figured he needed a sex toy that didn't look like a sex toy. Perhaps if he took the sleeve from the torso and placed it in something that looked like something else it could work. Something nondescript, something every day. Suddenly he hit on the idea of a flashlight. And then in an instant he hit on the name Fleshlight. By the time he arrived back at his garage cum factory, the whole idea had formed.
The novelty was a hit with guys from day one, but perhaps company's biggest success is not so much the initial invention, but the constant evolution of the brand to be whatever men fantasize about.
The Original artificial pussy

Most guys start with the Original, the first sex toy  of  it's kind to reach the market. It comes in an innocent looking plastic canister which could easily be mistaken for a flashlight. Inside is the patented SuperSkin love sleeve, shaped like an authentic looking vagina.
Once you have thoroughly warmed up the love sleeve by letting it soak in warm water, and you've applied a generous dab of lube to the sleeve and to your own aching hard on, the toy is ready for use.
As you slip inside, the sleeve grips your cock very much like a real pussy, and then you manually pump the easy to grip canister, enjoying the velvety ride afforded by the SuperSkin sleeve all the way until that familiar unstoppable force known as your wad comes bursting forth.
Several new love sleeve textures, some with nubs, some with ribbing, some with bumps and air chambers were introduced to provide guys with something new and exciting. It's really just a question of taking what is known in Fleshlight parlance as a series of Flights to determine which of the love sleeves is your biggest turn on. It's definitely a fun experiment.
STU – Stamina Training Unit

In addition to videos and demos on the site, the company introduced the  STU – the Stamina Training unit that puts your cock through an assault course of sensations to excite you, arouse you and ultimately train you to stay pumping powerfully for longer. Many guys claim that the STU is the most intense ride of them all, and use it as their favourite sleeve. The bonus is these guys get trained to perform like mechanical studs in the process.
The Girls
Next up came the opportunity to sign up several of the most popular girls in porn movies and take direct molds of their most private parts including the butt, the pussy and the mouth so that guys had an authentic porn star experience with the girl of their dreams. Top names who have donated their cute butts and perky pussies to the cause include Jesse Jane, Teagan Presley, Katsuni, Tori Black, Tera Patrick – and more girls are becming Fleshlight Girls all the time.
Other novelties
The inventor never loses sight of the fact that their toys are all about having a lot of sexy fun. That's why there are several humorous additions to the Collection including the Freaks. These are designed to replicate Aliens, Vampires, Cyborgs, even Frankenstein – if it turns you on, there's a fantasy ready for you to explore and plunder. No idea is allowed to get stale – which is why the Sex In A Can series offers a range of 'beer cans' cunningly disguised as male masturbators.
Reviews, of which there are several acres on the internet, and 99.9% of which are extremely positive, rave about this incredible male masturbator and its constant ability to invent exciting new ideas..
About the Videos
In addition to videos posted on the website which show highly erotic use of the toys, sometimes with female partners assisting guys to the biggest climax of their lives with the use of both the sex toy and her willing pussy, they also love nothing more than to do tie-ins with Hustler to promote genre movies such as those provided with Alien – such as the XXX DVDs This Ain't Avatar, and more recently, with the launch of Blade, 'This Ain't Conan The Barbarian.' Many of the more popular sex streaming sites have now added a new genre to their ranks called Fleshlight, and there you can see dozens of ways to thrill yourself with this best selling male sex toy.
Non love sleeve sex toys
But now it seems they are keen to explore other desires and fresh genres of sexual delight, including a range of hot Rude Boy prostate massagers, the Mr. Limpy range of limp but substantial dicks which can be used to stuff trousers so as to pack extra inches, and the Nexus range of top quality anal toys.
What it means is that with the constant introduction of new products both in the same range, and with new non love sleeve related products, the brand is rapidly evolving into one of the best known sex toy manufacturers in the business and looks set to compete with some of the sex toy behemoths such as Doc Johnson or California Exotic. And it all started on the way back from the airport.