Editor's Pick
Autoblow A.I.

Artificial Intelligence

100% Silicone Sleeves

Sleeves Can Be Changed

Great Beginner's Toy

Hand Free

Easy To Clean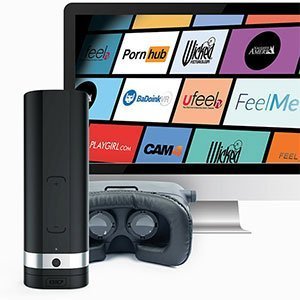 Kiiroo Onyx 2

Hands Free

USB Rechargeable

Sliding Scale Of Speed

Sleeves can be changed

Elegant And Discreet

Easy To Clean
Autoblow 2+ XT

100% Hands Free

No Batteries Needed

Industrial Strength Motor

Interchangeable Sleeves

Realistic Artificial Skin Material

Sleeves Are Easy To Clean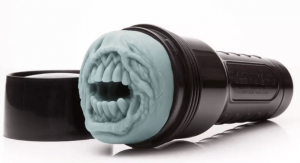 The Fleshlight crew have been having so much fun of late it's impossible to predict what they will dream up next. It all started of course with the Original, which was a superb if conventional love sleeve masturbator for men. Now the company's scientists have gone into overdrive creating every genre of pussy and cock sex toys imaginable.
The Freaks are exactly that, and depending on your kink, there's a pussy or a cock to serve your fantasies.
Zombie – caters to your desire for making it with decaying half dead beings. The masturbator and dildo for Zombie represent decaying flesh, but still provide a potent experience whether you want to shove your cock into the love sleeve or thrust the Zombie cock into the deep reaches of your anus.
Alien – the Alien has been around for a while and seems to have caught on with Avatar nerds – although the blue Alien dildo is new. If interstellar sex exploration is your turn on,  Alien delivers. The Alien orifice is probably the most generously proportioned of them all and therefore the easiest to enter of the sex toy. As you push through it's the Lotus sleeve that provides the bulk of the sensations. As for the Alien dildo, its ten inches of Alien probing for your extraterrestrial delight.
Frankenstein – This is a fake pussy and dildo cobbled together from different parts, a true Frankenstein monster dildo, ten inches long with scars, stitches, bolts and a rather unsettling greenish colour. The love sleeve also has its fair share of scar tissue, suggesting that they have sewn it all together from several different pussies. Other than the gimmick presentation, it's an identical experience.
Drac – the company first explored this genre with the Succu Dry toy, now it's back again with a wing tipped vampire pussy and positively evil looking Dracula blood gorged pole or should that be stake.? It's not just the children of the night that come out to play when a Dracula inspired sex toy is released, it's all the dreadful puns as well. The dildo is made from what is known as platinum cured silicone, the Fleshlight is probably the Lotus sleeve, although it's not mentioned anywhere.
Cyborg – is a futuristic fantasy of sex in the 25th century, where your sexual desires and fantasies are delivered by male or female cyborgs. Fleshlight invites you to upload your aching cock into the Cyborg and experience AI – Artificial Intercourse. Both the love sleeve and the funky blue dildo have plenty of ribs and ridges to give you a sex session that will take you back to the future.
Reviews
"I have to admit, this Frankenstein vagina is good. It feels pretty authentic to the real ting – a mean female pussy – I've never made it with a Frankenstein Bride." Jeff H, Liverpool UK
"When my Cyborg Dildo arrived I was faced with a pearlescent purple work of art and I simply could not wait to get down to business with it. The ridges and ribs make for an incredible sensation. Fantastic." Lucy R, Houston Texas
"Just wanted to write in and say your Drac rubber pussy rocks. Love the look and feel of this wicked sex toy." James D, Hoboken, NJ