Editor's Pick
Autoblow A.I.

Artificial Intelligence

100% Silicone Sleeves

Sleeves Can Be Changed

Great Beginner's Toy

Hand Free

Easy To Clean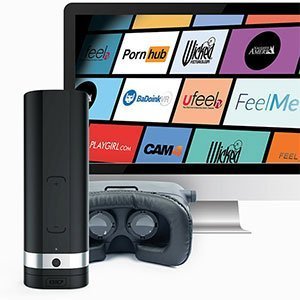 Kiiroo Onyx 2

Hands Free

USB Rechargeable

Sliding Scale Of Speed

Sleeves can be changed

Elegant And Discreet

Easy To Clean
Autoblow 2+ XT

100% Hands Free

No Batteries Needed

Industrial Strength Motor

Interchangeable Sleeves

Realistic Artificial Skin Material

Sleeves Are Easy To Clean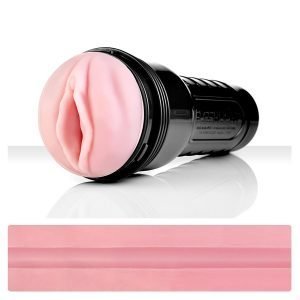 The Fleshlight is probably one of the best known
male masturbation toys
on the market today. The outside of the toy looks remarkably like a flashlight, but the inside is a whole different story. A material that feels remarkably soft and smooth like a young woman's vagina, has been sculpted to look like the entry point of your choice – vagina, anus or mouth.
Not only do you get to choose your point of entry, you get to choose your woman too – Fleshlights have been modeled after some of the world's sexiest women. For most guys, you'll never get closer to such a hot woman.
Pros:
Tight fit, and ribbed for pleasure
Good quality materials, should last for a long time
Many different varieties to choose from
Cons:
Kids are attracted to large flashlights, so be careful where you hide it
Doesn't feel as realistic as the website suggests
Best Use: The Fleshlight has tried hard to feel as realistic as possible, but let's face it – nothing is quite like the real deal. Instead of thinking of this as a complete alternative to sex, think of it as a nice upgrade from using your hand. It also makes a great stamina enhancer.
Because the Fleshlight is molded to fit tightly around your penis, with many ribs for pleasure, it's not uncommon to blow your load in only a few minutes. But the more you practice, the longer you last. If you can last 10 minutes with the Fleshlight, you could last 20 with a real woman.
Material / Texture: The actual Fleshlight material is a company secret protected by US patents, but whatever it is, it's soft and smooth – probably the closest you could get to the feel of real flesh. The outer container is made of plastic in various colors that you can choose when purchasing.
Price: Starting as low as $107.95
Design / Shape / Size: The Fleshlight is 10 inches in length and 4 inches in Diameter, made to fit the majority of penis sizes. The Fleshlight comes in a variety of colored cases and different ribbings internally – their website offers a 'make your own' section so you get exactly what you want.
Functions / Performance / Controls: The Fleshlight is controlled directly by you – no batteries or fancy buttons to add confusion, just plain pleasure. It is best to warm the internal piece in a bath of warm water before using and be liberal with a water-based lubricant to get the most out of your session.
Care & Maintenance: Due to the unique nature of the flesh-like material, use only water to clean the Fleshlight. If more serious cleaning is needed, use a bit of isopropyl alcohol. Once it is washed a completely dry, sprinkle it with corn starch (NO talcum or baby powder) to give it that super soft feel again.