Editor's Pick
Autoblow A.I.

Artificial Intelligence

100% Silicone Sleeves

Sleeves Can Be Changed

Great Beginner's Toy

Hand Free

Easy To Clean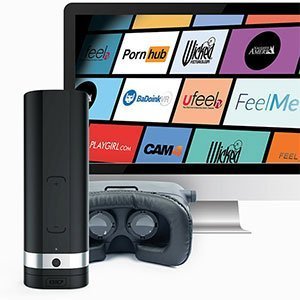 Kiiroo Onyx 2

Hands Free

USB Rechargeable

Sliding Scale Of Speed

Sleeves can be changed

Elegant And Discreet

Easy To Clean
Autoblow 2+ XT

100% Hands Free

No Batteries Needed

Industrial Strength Motor

Interchangeable Sleeves

Realistic Artificial Skin Material

Sleeves Are Easy To Clean
If you like to open a few cans on the weekend, these three brews will keep you very happy indeed. Fleshlight have cleverly adapted their bestselling idea of sex in a flashlight canister to sex in a can – authentic looking beer cans that pop open to reveal a pert butt, an inviting pussy or a horny looking mouth. Why? Because Fleshlight knows the two most important things in most guys' lives is beer and sex, so why not combine the two.
O'Doyle's Stout – once opened is a perky butt orifice with the Forbidden inner texture of the love sleeve. Looking very much like a rival to other well known Irish stouts, this brew is satisfyingly tight and lust quenching; the sex in a can concept works in very much the same way as you are used to with the Fleshlight canister. The mini swallow texture of the love sleeve is just so exciting to slip yourself inside.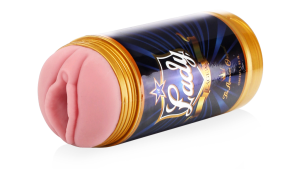 Sukit – written in a Japanese style font on a Japanese style beer can, is the oral orifice. A nice plump mouth greets you as you pop the lid on the can. Warm up the inner sleeve with warm water, put it back in the can, lube up and slide in. The soft inviting mouth begs you to shove it in all the way – which is rarely the case with most girlfriends.

Lady lager – styled like a good old fashioned American can of suds, the Lady lager is of course the pouting pussy orifice that uses the mini lotus inner texture. Pop open the lid, lube up and you can experience the tight and gripping experience of hungrily ram rodding your favourite beer can.
SIAC Trio Pack – like most cans of beer, you can opt for more than one can at a time. In fact you can get the complete set. For just a shade over $100 you can enjoy all three textures from the three distinctly different brews.
Reviews
"This is quite a different experience form your normal Fleshlight. It's a whole lot tighter – some guys have complained it's too tight for them, but it worked for me and I cam real fast. You need to experiment to get used to it." John K, Los Angeles, Ca
"Love the look of the Sex In A Can tubes, but be warned, they are much more obvious as to their purpose – and I am not talking about drinking, My girlfriend found mine in my drawer, at first she said 'why you got a can of beer in here', but within a few seconds she knew just what it was. It could have gone badly but she thought it was funny." Steve P, Washington, DC
"I've tried all the SIAC versions and my favourite is Sukit, maybe I'm an oral fan, but I swear if you watch some POV oral porn with Sukit and let it do its thing, you will swear you are getting the best blowjob of your life. Highly recommended." Henry P, Bedford, UK