Editor's Pick
Autoblow A.I.

Artificial Intelligence

100% Silicone Sleeves

Sleeves Can Be Changed

Great Beginner's Toy

Hand Free

Easy To Clean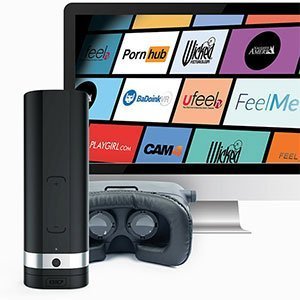 Kiiroo Onyx 2

Hands Free

USB Rechargeable

Sliding Scale Of Speed

Sleeves can be changed

Elegant And Discreet

Easy To Clean
Autoblow 2+ XT

100% Hands Free

No Batteries Needed

Industrial Strength Motor

Interchangeable Sleeves

Realistic Artificial Skin Material

Sleeves Are Easy To Clean
Need to have a night on your own? Need to give the penis a thorough work out to orgasm? Need to have a little extra stimulus from a third party? Well the Tantus Vibrating C-ring is that third party that needs no communication or dinner afterwards. All you have to do is glide the cock ring over the waiting shaft, and get going.
The ring can be placed under the ball sac by gently pulling the sac and penis through the ring. Of course it would be more possible when the penis is NOT yet erect. And be gentle with those low hanging balls as you one by one place them through the toy OF DESIRE.
As a cock ring alone it does an excellent job in keeping that all important erectile tissue full of fresh blood, This keeps the remember hard and alert during masturbation, and will lead to an even better orgasm. Placing the cock ring is often down to personal taste, and you may have to experiment a few times to fine the each spot that does it for you.
Switch On The Tantus Vibrating C-ring And Enjoy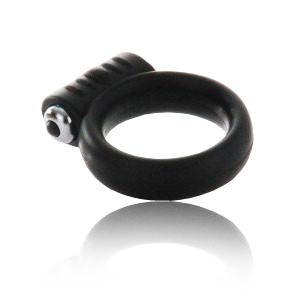 Choose from black, purple or even red as your desired color, and then get started. Once in position you can start the power and thrill of the vibrator , and let the penis and ball sac get those sexual vibes pulsing up and down. Maybe you would like to go hands free for a few minutes and let the C-ring go it alone, Maybe you want to get your hands on the shaft straight away and benefit from the help that it gives to a man during sexual self-pleasuring. You diced, it is your masturbation time no one else is involved.
The Tantus Vibrating C-ring is waterproof, so using it in the shower may be fun, and it is totally safe against human skin as it made from superior silicone. The best enjoyment always from a cock ring is to ensure that you lube up the inner circle, this allows you to much easier slide your penis and balls through the stretchable ring. The more lube, the easier it is.
Reviews
"Once it is on it is great, but guys like me who have larger bollocks may find it a struggle to get on first. The best advice is lube up everywhere, and one bollock at a time. I suppose it is like getting into a small car the first time, it can be a struggle, But after a few times it is easy and you are ready to drive that baby." Ollie M, Dublin, Ireland.
"I have used it for my vagina girls. It slips in lovely, and really does a great job with the gentle vibrations. I have not told my boyfriend I use it, as he has not told me he uses it either. I found it in his coat pocket. But it works just as good for us gals as it does for the boys." Lillian F, Adelaide, Australia.
"Tantus is the only sex toy for me that actually fits me perfect." Paul B, Wellington, UK.