There are a lot of things that you should know about taking care of your sex toys. Proper care will ensure that you have a fun and safe time with your toys, and it will help to ensure that your toys enjoy a long life.
Cleaning Your Sex Toy Before Their First Use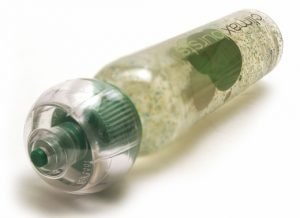 Before the fun can begin, there are a few things you should do with every new sex toy before it makes any contact with your intimate parts.
General Cleaning
Cleaning all of your toys before and after use will ensure good hygiene and sexual health. The material your toy is made of will determine how you should go about cleaning it. Most sex shops sell special cleaners for sex toys. If you choose to use on of these cleaners, make sure that will not not irritate your skin. An easy and quick test is to spray or rub a bit of the cleanser on the inside of your wrist. If it burns or itches after a couple of minutes, you should probably look for another brand.
Toys Made of Silicone
Silicone toys are non-porous. This means that they generally don't absorb dirt. To clean these toys, you can use anti-bacterial soap and warm water. Most of these toys can also be placed in boiling water for about 2 minutes to get a more thorough cleaning.
Toys Made of Rubber/Jelly
Rubber toys can absorb dirt. They can be cleaned with anti-bacterial soap and water between uses, but using a condom on them when putting them in action will make their use much more clean, especially if you are sharing them between partners.
Toys Made of Cyberskin
Cyberskin is a soft and porous material, like rubber/jelly. However, their care is slightly different. You should only use warm water (no soap) to clean these toys and then let them air dry.
Toys Made of Leather
Leather is very difficult to keep clean because of all the irregularities of the material. To clean leather, first wash the edges with a strong foaming cleaner and a brush, then wipe down all of the surfaces with hydrogen peroxide and allow to dry. Follow this by using saddle soap for an additional cleaning. The last process is using a leather conditioner to restore it back to its natural finish. The leather conditioner is an absolute must because without it the leather will begin to dry out and crack. This process does not work on suede
Toys Made of Nylon
Nylon toys and accessories, such as harnesses, can usually be machine washed or hand washed with anti-bacterial soap.
Toys Made of Other
Metal and Glass toys can be cleaned by a variety of means. You should examine the cleaning instructions for the specific item before attempting to clean it. If it doesn't come with cleaning instructions, use your best judgment- either by boiling, or washing with anti-bacterial soap. Make sure not to submerge electronic toys in water or they may not function correctly afterwards.
Cleansing Products
There are a number of cleansing products available that can be purchased along with your sex toy at the local adult toy store or online. These are a few samples from reputable vendors:
Xandria Adult Toy Cleanser
Good Vibrations Toy Cleanser
Forplay Adult Toy Cleanser
MedClean Wipes, 25 pack
Afterglow Toy Tissues
Brand Spankin' Toy Cleaner
Good Vibrations Vanilla Wipes
Antibacterial Toy Cleaner
Playgirl Toy Cleaner
Storage
Remove batteries from your battery-powered toys before putting them away for storage to ensure that your toy will have a long functional life.
When choosing a place to store your toys, be sure to keep the environmental conditions of the location in mind. Excessive heat can cause some materials to break down and exposure to sunlight can damage your toys as well as cause color-wear.
Different combinations of products could potentially react and cause damage to your toys. To prevent this, it is best to keep each toy separate by wrapping it in a piece of fabric such as a bandana, hankerchief, sock, t-shirt or lint free fabric (micro fiber works well). Another option is to store your items individually in plastic storage bags.
You should also be careful to place items out of reach of children and/or pets.
Some of the more reputable sex shops offer discreet toy boxes that you can lock. The Devine Toy Box from Good Vibrations, for example, is lined in satin and has a lock and key. Babeland sells a similar Adult Toy Box in black leather. Another alternative is the Hide A Vibrator Pillow offered by XXX Fantasy Toys.
Safest way to clean your toy