Editor's Pick
Autoblow A.I.

Artificial Intelligence

100% Silicone Sleeves

Sleeves Can Be Changed

Great Beginner's Toy

Hand Free

Easy To Clean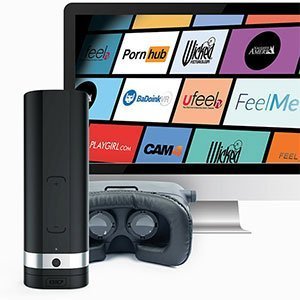 Kiiroo Onyx 2

Hands Free

USB Rechargeable

Sliding Scale Of Speed

Sleeves can be changed

Elegant And Discreet

Easy To Clean
Autoblow 2+ XT

100% Hands Free

No Batteries Needed

Industrial Strength Motor

Interchangeable Sleeves

Realistic Artificial Skin Material

Sleeves Are Easy To Clean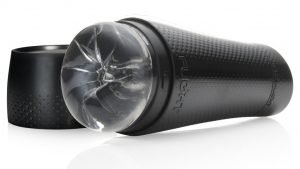 There are many men who still haven't taken the time or money to invest in pocket pussies because they immediately associate the term with one generic idea of the toy. Those men are not only missing out on a great thing, they're also wrong. While the term pocket pussy might refer to a particular category, there is certainly no end to the amount of options a man has when it comes to getting one that he'll enjoy.
Soft and floppy tend to be the first thing that comes to mind when pocket pussies are mentioned and that's not something that gets any man turned on. That might be on type of portable pussy but it certainly isn't the only one and it's not as bad as the reputation it gets. It won't be everyone's favorite although many men do enjoy this type of pocket pussy. They tend to be small in overall size making them easy to store and even take places, they're usually very cheap, and they feel different from a sock or hand. They're also usually really smooth, the texture sliding gently along a man's sensitive skin. On the downside they are also usually cheap because they are cheaply made and easy to tear. With lubricant, which most men use when they masturbate, they also can be hard to keep a good grip on making them difficult to use.
Similar to the softer pocket pussies there are also small rubber male masturbators. They have a lot in common with their softer counterparts such as being cheap and cheaply made as well as being small in size but their texture is very different. Rubber masturbators tend to be on the firm side and most have an unpleasant roughness to them that pretty much requires any man using one to use lube as well, unless he happens to enjoy a little pain with his pleasure. They also aren't as flexible as softer ones meaning they're not likely to stretch around a man who has a bigger than average penis.
Although it might be a little big to be considered a pocket pussy by some men's standards, the Fleshlight is in a league of its own when compared to other pussy imitators. The Fleshlight is probably closest to the soft and floppy male masturbators because of its soft interior fake flesh sleeve, but it's not cheaply made or easy to break. In fact the Fleshlight is fairly hard to damage because of the strong protective plastic casing that the sleeve fits into. The sleeve is also fairly thick, giving a good extra amount of padding for men to masturbate with and that thickness allows men to give it their all while masturbating without risking damage to the toy. The Fleshlight is definitely in a higher price bracket than many portable pussies but the quality of the materials and the consistent positive reviews evens out the higher price.