Editor's Pick
Autoblow A.I.

Artificial Intelligence

100% Silicone Sleeves

Sleeves Can Be Changed

Great Beginner's Toy

Hand Free

Easy To Clean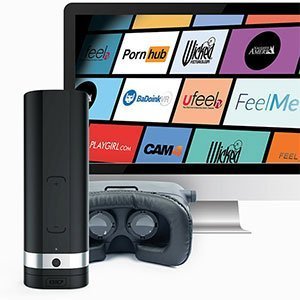 Kiiroo Onyx 2

Hands Free

USB Rechargeable

Sliding Scale Of Speed

Sleeves can be changed

Elegant And Discreet

Easy To Clean
Autoblow 2+ XT

100% Hands Free

No Batteries Needed

Industrial Strength Motor

Interchangeable Sleeves

Realistic Artificial Skin Material

Sleeves Are Easy To Clean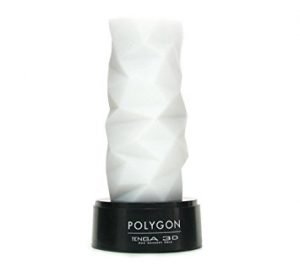 The Tenga 3d is one of the cooler looking toys out there. I had wanted to review one when they first came out but missed my chance. The next time I saw them available, I jumped on it.
Having had such success with the Tenga Egg Twister, I was eager to see what the company could do with something reusable. The Tenga 3d caught my eye.
The model that I'm reviewing is the Polygon. This thing looked like it was going to be fun!
My first impression was that it was much smaller than I was expecting. I was thinking it would be similar in size to the Fleshlight. It isn't nearly that big.
These things are really cool looking. They look like art. Actually, the Polygon version looks like a fancy candle. I left it out on my kitchen counter for about a week and every time I would glance at it, it never registered in my head that it was a male masturbator. Throw a wick on it and someone will try lighting it.
One of the things that makes the Tenga 3D line unique is the fact that it is stored inside out. That's right. All those awesome textures that you see in the product pictures are a stretched out view of what you are going to be sticking your lubed up penis into. Exciting right?
When I first plunged into the Polygon, my main fear came to life. The texture just wasn't doing it for me. I prefer something firm.
Something with ridges. The texture of the Polygon wasn't like that. This texture is more like shallow bumps. No pattern to be found. Perhaps if the bumps had more of a point to them they would have been better. The Zen or the Spiral appear to be something that I would enjoy a bit more.
Besides the texture being a bit blah, I did enjoy it. It felt a lot sturdier than the egg due to the added thickness. I had no fears of tearing it. My orgasm was pretty run of the mill, but again I think the texture is to blame.
Cleanup is where this thing shines. If you read my Fleshlight review, you know that my biggest complaint was that it was a pain in the ass to clean. Not the case here. Because the Tenga 3D is meant to be stored inside out, all you have to do is turn it inside out and clean it as you would anything else. Toy cleaner, soap and water, whatever floats your boat. When it is clean, shake it off a bit and put it back on its stand to dry. I did take it back off the stand an hour or so later to shake out a little excess water that was inside as well.
Overall, the Tenga 3D is a nice quality masturbation sleeve. The texture wasn't my cup of tea but YMMV. I would love to try one of the other textures and see if it suits me a little better. If so, I would have no qualms recommending the Tenga 3D to others.