Editor's Pick
Autoblow A.I.

Artificial Intelligence

100% Silicone Sleeves

Sleeves Can Be Changed

Great Beginner's Toy

Hand Free

Easy To Clean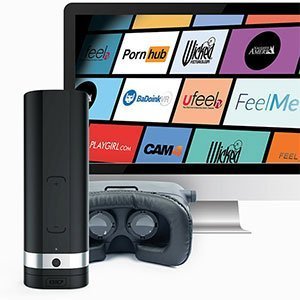 Kiiroo Onyx 2

Hands Free

USB Rechargeable

Sliding Scale Of Speed

Sleeves can be changed

Elegant And Discreet

Easy To Clean
Autoblow 2+ XT

100% Hands Free

No Batteries Needed

Industrial Strength Motor

Interchangeable Sleeves

Realistic Artificial Skin Material

Sleeves Are Easy To Clean
The Secret to Making your Fleshlight Feel Real: Warm Lube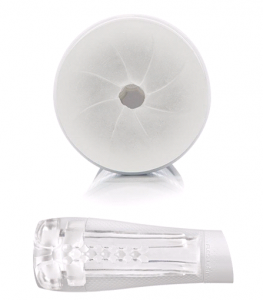 Like the Magic Wand for women, every man needs a Fleshlight. But what most men don't understand or take advantage of is that the Fleshlight is designed to be warmed up to better simulate a warm, wet vagina. So if you don't have one, this toy is a must, but if you do have one, you can dramatically enhance the use of it. Here's what you need to know about masturbating with your fleshlight:
If you watch Fleshlight's marketing videos, you'll see that the promise of the company is to provide an experience that is as close as you'll get to the experience of real sex from a toy. The funny thing is, the key to using the Fleshlight to simulate sex is buried deep in their literature: you have to warm up your sleeve! They used to recommend removing the sleeve from the hard case, dropping it in a bowl of very warm water and letting it sit for 15 minutes. I've found the silicon composite in the standard Fleshlight to be one of the better at retaining heat, and using hot water actually works well. However, the one thing that really transforms this good product into a great experience: warm lube.
The combination of a warm sleeve with a warm lube makes for an experience of entry that is unparalleled for masturbation.
If you're in the market for a top-of-the-line 'real-skin' or 'real feel' masturbator, you will at some point try to find the right toy that is most suitable to your preferences, whether it's a porn performer sleeve, or just the standard Fleshlight product. The real delight is making you believe it's just like fucking a pussy — a very famous pussy, no less (or mouth, or anus…) when you're masturbating, and warming the lube is exactly how you make the experience as real as possible.
Follow Fleshlight's original instructions and remove the sleeve from the hard case, place it in a bowl and then pour very warm water (almost hot!) into the bowl to fully cover the sleeve. I then drop a sealed bottle of lube into the bowl with the Fleshlight and allow the two to warm up. I squirt a little into my hand to test the temperature and then squirt a healthy dose into the sleeve. While silicon doesn't retain heat well, it does insulate very well! So the warm lube that settles at the bottom of the sleeve will be waiting there for you in a warm puddle of realism.
It's important to use a bottle of lube with some heft to it. Smaller, thinner bottles will likely distort in the warm water while bigger, thicker bottles will hold their shape. For this reason, I like Wicked's water-based lubricant, but others will work as well. I think you'll find, with whatever lube you choose, when heated and used with other toys, the Fleshlight is a far superior masturbating experience.
For more information and options check out the ManShop collection of the finest sex toys for men.