Editor's Pick
Autoblow A.I.

Artificial Intelligence

100% Silicone Sleeves

Sleeves Can Be Changed

Great Beginner's Toy

Hand Free

Easy To Clean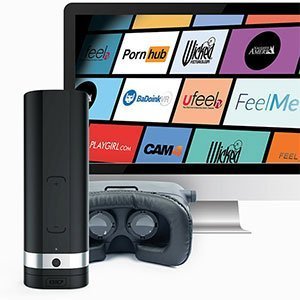 Kiiroo Onyx 2

Hands Free

USB Rechargeable

Sliding Scale Of Speed

Sleeves can be changed

Elegant And Discreet

Easy To Clean
Autoblow 2+ XT

100% Hands Free

No Batteries Needed

Industrial Strength Motor

Interchangeable Sleeves

Realistic Artificial Skin Material

Sleeves Are Easy To Clean
How can you be sure that the
fake vagina
that you are thinking about purchasing is going to feel really good? Some guys might rely on the reviews that they read, but there are a lot of companies that are known to make fake reviews for their sites. Let's just say that their products look like flashlights. Of course, they are pretty good toys, but I don't think that every single one of them is the flawless perfection that the reviews make them out to be – do you?
So, when you decide to get one, how can you be sure that it is going to feel good for you? Well, that can be pretty tough. One of the best ways to judge the pleasure that a toy can give you is to compare it to the real thing. I mean, every pussy feels good, right? They are biologically matched to our dicks so of course they are going to feel good. That is what evolution has made them for!
So, if you find a fake vagina that is in the ultra-realistic category you can be sure that it is going to feel really good. You can tell if you are looking at one of these models by the way it looks. Go check out the Mangasm DSRV over at jerking-off.org to see what I am talking about. Oh, and with that particular model, you can get behind it and fuck it doggy style without having to worry about having it fly all over the place while you are thrusting into it.
There isn't a pussy imitator out there that is able to fuck you back, yet, so the best thing is finding something that you can mount and hump. The DSRV is good for this, like I just said, and so is the Pussy Paradise. These are both ultra realistic pussies made by Mangasm, so you can be sure that they are going to feel really good. They also feature anuses so that you can get down and dirty in the back door if that is your thing. And really, what guy doesn't like clean anal sex?
If you are looking to get yourself a toy that won't disappoint you then you need to find one that is ultra realistic. Anything else might not be as good as you would hope. The big idea is to get something that is going to make you feel way better than you would by jerking off with your hand.
The ultra realistic pussy is the answer to your dilemma. Go to jerking-off.org right now and take a look at all of the realistic toys that they have available. You are sure to find a fake vagina that looks like it will get you off.