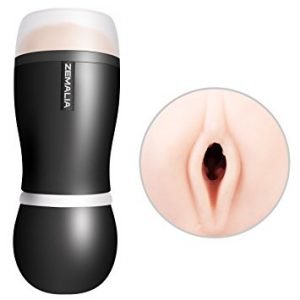 Handjobs are an excellent form of foreplay, but they can also be an excellent form of overall satisfaction if you know how to do it right. While many people think handjobs are at the lower end of the pleasure scale, it doesn't have to be that way. Try introducing various sex toys to make handjob pleasure jump several points, making them possibly one of his new favorite sexual activities.
Here are some sex toys that can help make your handjobs feel out of this world for him:
1. Cock rings
Cock rings are one of the oldest types of sex toys for men, but that' doesn't mean they don't still pack a punch of pleasure. While they were typically used to make erections look bigger and last longer, they can also deliver a lot of pleasure too. Many rings these days are made to go around the shaft and the scrotum, giving the man intense pleasure while his shaft is being stroked. A lot of rings come with a built-in vibrator too. Place the vibrator underneath while you're stroking him, to ensure an intense orgasm.
2. Finger vibes
Finger vibes are amazing toys, because they can be used for so many purposes, and in so many places. Try putting on one or more of the finger vibes before giving your man a handjob and watch out of his explosive reaction. The feel of the vibe while you're stroking the shaft will add serious pleasure. They even make latex gloves with built-in finger vibrators so he gets the smooth feeling of latex with the vibrations – heaven.
3. Nipple clamps
Nipple clamps aren't only for women. They can be incredibly sensual for men too, although not all men are willing to try them. He should though, because a well-weighted nipple clamp can add extra sensations during the handjob that will make him more aroused, and in turn have a better orgasm.
4. Male Masturbators
Male masturbators don't have to be used for masturbation only. With masturbation sleeves, someone still needs to do the pumping action, and it can feel a lot better when someone else does it for you. Using your man's masturbation sleeve on him will let him sit back and relax while he is stimulated. Get naked and give him a show while you use the toy to give him visual stimulation that's way better than porn any day.
5. Anal stimulators
Many men are still unsure about anal stimulation, because for ridiculous reasons, society has made it seem like solely a gay act. Gay or not, anal stimulation feels really good. If your man is up for it, insert a prostate massager while giving him a handjob. The pressure on his prostate is sure to give him an orgasm like he's never experienced before.