Editor's Pick
Autoblow A.I.

Artificial Intelligence

100% Silicone Sleeves

Sleeves Can Be Changed

Great Beginner's Toy

Hand Free

Easy To Clean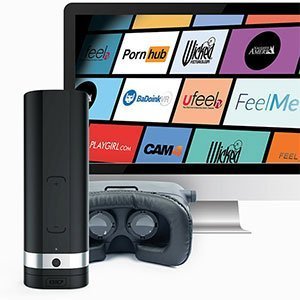 Kiiroo Onyx 2

Hands Free

USB Rechargeable

Sliding Scale Of Speed

Sleeves can be changed

Elegant And Discreet

Easy To Clean
Autoblow 2+ XT

100% Hands Free

No Batteries Needed

Industrial Strength Motor

Interchangeable Sleeves

Realistic Artificial Skin Material

Sleeves Are Easy To Clean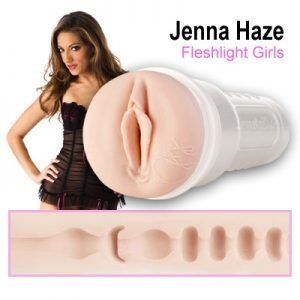 Adult sex toys have become part of the main stream market, no longer hiding in the underbelly of consumerism. That's why you'd think it'd be easy to start your search in finding pocket pussies but sometimes it really is easier said than done. It's not only a matter of finding stores that sell adult toys but finding places that provide a nice selection of toys too so you can find a pocket pussy that meets your physical needs and fits in your budget. Fortunately as long as you know where to look you can shop around and get the perfect pocket pussy for you.
First time buyers seeking out a sex toy can have a lot of luck at porn stores and most will go to adult stores as their first and only stop. The fake pussy is the most common toy type so every porn shop will carry at least some of the most popular brands, but a porn shop has its pros and cons especially for newcomers to the sex toy industry. The biggest positive to shopping at a sex shop is that you'll be able to see the toy up close and examine in (as best possible in whatever packaging it might come in). This can be a great way to help get a feel for what you're looking for especially if you start your search for your pocket pussy without having an idea what they're like. Depending on the store and the locations, porn stores can also be the most discreet choice because you decide when and how you take your purchase home, but you do risk people seeing you in the store.
There are also many cons to going to a porn store to look for pocket pussies and it should never be your only stop in your search. A porn store will have a nice selection of toys but no porn store can carry all of the options that are available so the best pocket pussy in the store might not be the best pocket pussy made. Some porn stores will also jack up prices and if you only shop at a store you could be spending extra money. Your best shopping experience would be to check out local stores and search online to get your ideal toy for the best price.
Hundreds of adult sex stores are online at your fingertips and it is as simple as doing a websearch for either pocket pussies to bring up stores that specifically sell those or sex shops if you're interested in a wide range of toys. Websites are a great way to shop around, especially because most sites will allow consumers to post reviews about toys they bought so you know what to expect from people without an agenda. The biggest downside to shopping online is the potential for identity theft but with the right precautions shopping online can be a great experience. If you really want to be safe, search online for the toy you want and check reviews and prices. Then you can be sure that you're getting the best price for a good toy when you get it from your local sex shop.