Editor's Pick
Autoblow A.I.

Artificial Intelligence

100% Silicone Sleeves

Sleeves Can Be Changed

Great Beginner's Toy

Hand Free

Easy To Clean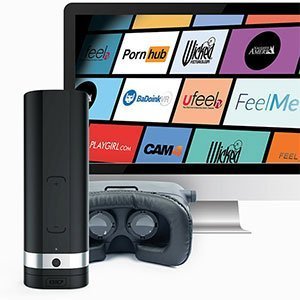 Kiiroo Onyx 2

Hands Free

USB Rechargeable

Sliding Scale Of Speed

Sleeves can be changed

Elegant And Discreet

Easy To Clean
Autoblow 2+ XT

100% Hands Free

No Batteries Needed

Industrial Strength Motor

Interchangeable Sleeves

Realistic Artificial Skin Material

Sleeves Are Easy To Clean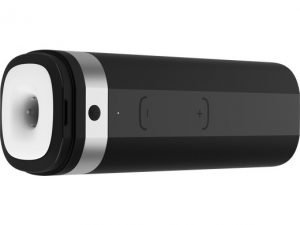 One of the most commonly overlooked reasons for owning an artificial vagina is that you can last longer in the bedroom. A lot of guys only look at these toys as a way to have a super orgasm without having a girlfriend. But when you buy one and start to use it in the right way you can definitely learn to last longer. In this quick guide I will show you how I used a specific artificial pussy to learn to last as long as one hour in the bedroom with a real woman. It takes a lot of hard work, but you know what they say. Nothing worth having in life is easy! And that extends to long lasting power in the bedroom, too.
Take a look at the rubber vagina called the Mangasm Pussy Paradise. This toy is very realistic and it can be mounted in the missionary position. This is the most common sex position, even if you are in a relationship with a woman who likes to be on top or if you like to do it doggy style. Think about it for a moment and you will realize that you spend a good portion of your time with your woman on her back. If you aren't in a relationship right now you will just have to take my word for it. This is one of the few sex toys for guys that can actually be mounted like this without the need for an expensive mount (like you would have to do with anything from the fleshlight lineup).
During the first week with your fake pussy training sessions just go ahead and let yourself go wild. Pound away at it until you blow your load. It might help if you time yourself to see how long you last, but this isn't necessary. During the second week you definitely need to know how long you are lasting, so use a stop watch or the timer feature on your smart phone. You could even get kitchen timer if you wanted to. Your goal is to make yourself last at least one minute longer during each session. But you have to avoid slowing down or being more gentle than you would normally be. That is what you really learned during the first week.
Each time you fuck your toy make sure you concentrate on going as hard and strong as you can without cumming. Over time you will strengthen the kegel muscles and you will also learn the mental fortitude that you need to actually hold back your orgasm. Keep aiming to last one minute longer. It might take you a few days to be able to get one extra minute. When you finally start having sex with a real woman you can pound away. You will know when you really aren't able to hold it back any longer and you can slow down a bit before that happens. When you do this it will calm down your nerves and you will be able to resume a furious fucking after a couple of minutes.
I used this toy when I had gotten together with a girl for the first time in two years. I learned to last for an hour over the course of just a few weeks. When we finally got funky together she was really impressed. As a matter of fact, she had never had a guy go as strong and long as I did and she was walking funny for a few days. With the Mangasm DSRV, sold at jerking-off.org, you can learn to last forever thanks to your artificial vagina.