Editor's Pick
Autoblow A.I.

Artificial Intelligence

100% Silicone Sleeves

Sleeves Can Be Changed

Great Beginner's Toy

Hand Free

Easy To Clean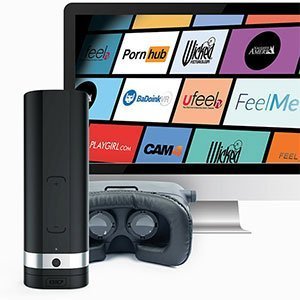 Kiiroo Onyx 2

Hands Free

USB Rechargeable

Sliding Scale Of Speed

Sleeves can be changed

Elegant And Discreet

Easy To Clean
Autoblow 2+ XT

100% Hands Free

No Batteries Needed

Industrial Strength Motor

Interchangeable Sleeves

Realistic Artificial Skin Material

Sleeves Are Easy To Clean
What is the Lelo Tor? Well it is something so simple, but something so special too. The toy is a special cock ring that men can wear along the shaft, or behind the ball sac. It helps keep the penis blood supply in the shaft, and this keeps a perfect erection for much, much longer. The great penis ring can really enhance the sex session with your partner, or you can use it alone and have the ring push you to the limits.
The Swedish made sexual toy has the precision in design that you would come to expect from the Swiss. It may not be a classic watch, but it will prove the Swiss know all about engineering and design for sure. The black Lelo is just designed for the cock, but it has a hidden extra.
Tor has a built in vibrator. Yes, that's right. This tiny piece of engineering delight also has the ability to vibrate you to sexual ecstasy with the built in vibration system. There is no need to have a string or wire to control the vibration, as it comes with a charger to keep it up to speed for your very next use. The cock will never get bored with this vibrating cock ring, which just glides over the waiting shaft.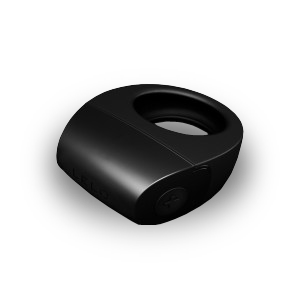 With something so small you may think it has no controls, well you would be very wrong, as the Lelo Tor has a small button on the side for control of that all essential vibration system. The vibration system has six levels of vibration. Six levels of getting that shaft stimulated. Six vibrations that you can take up and down to keep the penis rigid and ready. Remember this is on top of the natural service that a cock ring brings, that being it will keep the blood trapped in the shaft longer, and that keeps the erection bigger, longer and very much more fulfilling in every way.
Don't panic if you think the ring looks to solid. It is true the Lelo Tor looks a solid piece of equipment, but the clever Swedes have built in elastic to the product, so it will stretch over even the biggest penis, and automatically grip the shaft to the right level. It is perfect to let the toy be used by your partner, let her put it on you.
Reviews
"This product looks so small and compact that I doubted it could do what it said it could do. I was so wrong, this little cock ring vibrator has a great way of getting my cock to stay firm and erect. I am using it as a stamina tool to keep me erect longer for my girlfriend, and she has nothing but good things to say about my new stamina." JR, Davao City, Philippines.
"Without the vibrations it feels good. With the vibrations it is perfect." Nigel K, Washington, US.