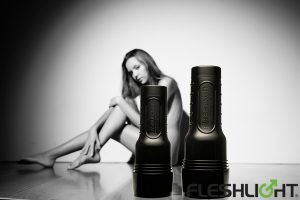 When you decide to buy a sex toy for men you will probably be overwhelmed. It isn't really all that different buying a vibrator for yourself. You might find dozens of different options and really have no idea what the difference is between them. I know that when I buy a vibrator it usually takes too long for me to find what I am looking for. When I finally do place an order I always second guess myself. Luckily, when it comes to buying a toy for myself it is hard to get it wrong. I have been using vibrators and dildos for a long time, so I really know what I like.
The first time I tried to buy an adult toy it was tough. There were prostate stimulators, artificial vaginas, pocket pussies, fleshlights, blow job machines and tons of other different kinds of toys. I am pretty lucky, in that I am with a guy who has tons of disposable cash, so I was actually able to order a bunch of different toys for him. The thing that surprised me the most, though, was the toy that he loved the best. Care to guess which one it is? Keep that toy in mind and then find out if you were right at the end of the article.
The first sex toy for men that he tried out was a fleshlight. It was molded after his favorite porn star, and he really enjoyed it. He thought it would be tough for any of the other toys to beat it. After that, he tried out the robotic blow job machine, which really did a number on him. He told me that it would be the toy he used whenever he was away traveling for business. I thought that the rest of the toys would be a flop, but I was wrong!
He really liked using the Mangasm DSRV artificial vagina. It is positioned like a woman on her knees with her but pushed out, sort of like doggy style. It is pretty heavy, but that is so you can actually get behind it and fuck it without having it fly off of your rod. It has a butthole, too, which is pretty good for him since I don't like doing anal. He really had a great time playing with this toy, and he told me that he had a hard time rating it compared to a lot of the other toys I had bought him.
I actually got him two different pocket pussy models since they were inexpensive. I got the Pocket Rocket and the Quickie, both made by Mangasm. He told me that he really liked the way that they stimulated the first four inches of his penis, which is where most of the nerves are. He also liked how easy they were to clean compared to the others.
So, by now you might have guessed which toy is his favorite. He liked the prostate stimulator the best. At first, he was hesitant to have something go up his little butt, but after I lubed it up and hit his prostate he went wild. He likes to use it when he is getting a blow job from the robotic blow job machine, and he tells me that the orgasms he has are pretty huge. He only ever uses that combo when he is traveling, so I haven't seen it myself. If you want a sex toy for men that will really bring the house down, then check out the selection of prostate stimulators and the autoblow at jerking-off.org