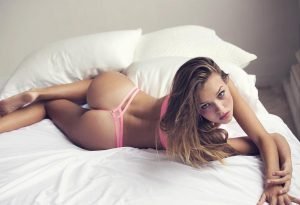 From the traditional sweet and simple underwear of the old times, women nowadays have the opportunity to wear sensual sexy underwear and lingerie that will not only boost your self confidence but also ignite a desirable passion between you and your partner.
There are many delightful and attractive sexy robes even lingerie to try on or give your partner. It comes in a variety of appealing styles, luscious colors and intimate patterns that complements all body type to enliven the sexiest sensual fantasies with your partner.
Here are the most ideal sexy robes and lingerie to take pleasure in especially with your partner and enjoy an evening of great intimacy and passion.
Pink Robe and Chemise Set
This sugary pink robe and chemise set includes a long sleeves robe with a shiny satin finish. The robe also comes with a removable self-tie belt and a matching chemise with a self tie halter neckline and back.
Purple Robe and Chemise Set
This lustful purple robe and chemise set comes in a similar design but in a much sensual color that better complements light skin colors. It comes with the same long sleeve robe set with the shiny satin finish, a removable self tie belt and a matching chemise with a self tie halter neckline and back
Button-down Robe with Matching Bra and G-String
These delicious button-down, long sleeves, black chiffon robe for you and your partner will enjoy unbuttoning.  It also comes with a laced bra and a G-string panty made of sheer and stretched nylon and has a cotton panel. The bra also has a self tie halter neck and a single hook back for closure for an easy and sexy unhooking of your bra with your couple
Sheer Knit and Lace Robe
 This beautiful red sheer knitted, short sleeve with lace robe is made of 100% stretchable nylon mesh. It also comes with a self tie belt for a sexier look that will definitely seduce your partner. It is a perfect fit to women in 5 to 5'10 in height and with 90 – 155 lbs in weight.
Long Sleeve Chiffon Robe with Matching Thong
This elegant yet alluring long sleeve chiffon robe has pleated design and made of ultra sheer chiffon. It comes with a self tie string on the waist for a sexier appearance and a removable satin belt for your pleasure of using. And best of all, it comes with a matching thong that your partner will indeed love looking at you wearing
Collar Shirt Robe with Matching G-String
This fascinating white collared shirt flowing robe- inspired shirt comes with ultra sheer chiffon as it follows the shape of your physique. Its long sleeve and button down top design intensifies the lust for your body as your partner see through the light color of this garments. It also comes with a matching laced g-string so it offers all the more pleasure for you and your couple to enjoy.
With sexy and sensual robes, you and your partner are surely in for the most eager and desirable night of your life.