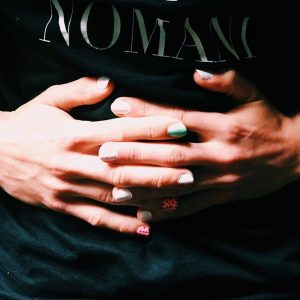 Just a few years ago, it was difficult to lure even an Alpha male in a nail salon. Alpha males are men who are confident and comfortable in their own skin. They are not concerned about what others think of them. They are dominant, independent, athletic, and tend to be attractive.
Now with the frequent opening of salons that cater to men particularly in large cities, more men-Alpha or otherwise-are enjoying the relaxation and pampering that women have forever treasured.
Some salons give men the courtesy of making appointments and paying in advance online. Once they arrive at these types of salons they are escorted into "private" cubicles or rooms. Majestic pedicure massage chairs are nowhere to be found. But there are plenty of big screen TVs with ESPN and other sports channels available.
What men are now enjoying are often referred to as hand detailing (manicures) and foot detailing (pedicures) in the upscale salons. Perhaps there is a real distinction-as hand and foot detailing services do not usually include nail polish.
Nail Polish and Gender Stereotypes
Perhaps nail polish would be crossing a line for men, even if it wasn't pink nail polish. The concept of nail polish is too strongly associated with femininity for most males. So called "femininity" in males is associated with being gay.
Famous men that come to mind who have routinely worn nail polish are Adam Lambert and Marilyn Manson.
In 2011 the president and creative director of J. Crew Jenna Lyons appeared in one of the company's print ads in which she was painting her 5 year old son's toenails pink. An Internet uproar was sparked.
Alpha Nail
Josh Espley, the CEO of Blakk Cosmetics is the creator of Alpha Nail, "nail polish for men and fighters" according to the website. The company and the ultra-masculine marketing concept debuted in 2011. The company uses a number of famous boxers and martial arts experts to advertise the product.
The nail polish applicator is called a nail pen and is shaped more like a tattoo gun. Nice and uber masculine-you know-masculine and phallic. (Paging Dr. Freud! Paging Dr. Freud!) You can use Alpha Nail Polish in the privacy of your own home. No need for a nail technician.
The available colors include Gasoline, Burnin' Rubber, Cocaine, and Benjamins. Brilliant. The Alpha Nail marketing strategy has been quite successful. Many men are now wearing what Alpha Nail also refers to as "war paint."
Women have also become more receptive to dating men who wear nail polish. Still Josh Espley receives hate mail on a regular basis from men who are appalled at the thought of other men wearing nail polish no matter how it is marketed. Perhaps they should schedule a manicure and pedicure to help them to relax a bit.
Blakk Cosmetics is planning to launch an eye concealer for men soon. It will be interesting to see how people react to that. Perhaps since it isn't won't be visible to the naked eye (and that's the point of concealer) there won't be much controversy about it.
In the meantime, Evolution Man another company that sells cosmetics for men has created a line of "nail paint" as well. The available colors include Standout, Pavement, and Alter Ego.
To date, neither company has introduced a pink colored nail polish.
Gentleman, for those of you who haven't yet discovered it, what are you waiting for?
Alpha Nail http://www.alphanail.com/
Evolution Man http://www.evolution-man.com/category-s/95.htm
Are you man enough?