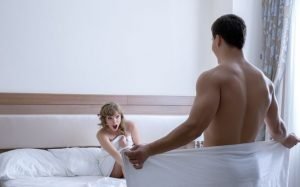 Since school days wanking is a daily requirement for the male species, it helps relieve sexual tension, and is something most men cannot live without. Every man is used to wanking himself off by just using his hand, but HOLD ON, there are so many ways to do this with thousands and thousands of sex toys that will make this satisfying act even more fun and more rewarding.
There are so many toys that imitate the woman's vagina, there are life sized sex dolls, and there are toys that are just the legs and vagina that can you may insert the shaft into and imagine the real thing as you learn to control and prolong your experience.
Sex is something that is individual to each person, you may want to have a white vagina or black or imagine a tongue, or hands, all of these and more are available online as a safe sex toy to help with your wanking experience, and more important these sites not only give you the full details and pictures of what you need, they make it so easy to buy.
One credit card payment and it's on the way, no more going into the local sex shop and fumbling and mumbling over your words and coming out with nothing, or even worse coming out with the wrong thing and thinking everybody on the street is looking at you. The internet has put a stop to all that, it allows you to receive from a list of hundreds if not thousands of items, delivered to your door, and it's not in a brown paper bag.
Wanking with these sex toys can be hands free, it can be wearing an extension, it can be a pump, or even if you want it to be a little wilder it can be a chain, whatever makes it for you is available online, and the extras including lubricants and gels are all there too. It's a one stop shopping wanking experience for all.
Extensions can add a couple of inches to your cock size, it is like having a steel cock ready to use, the sensation to you is even better as you can feel your cock is much longer than normal, and maybe it's something you may choose to use with your partner during intercourse.
Some of the penises extensions are made from flesh like substances and can even vibrate too, adding to the whole pleasurable experience. Extensions can come in so many sizes and colors, there is one out there that will make you feel great, and keep you aroused even longer and longer.
What you may prefer is a sex toy that feels like a mouth, it may be a moving mouth with batteries, or it may even have a moving tongue. The most popular seems to be the battery vagina's that can wrap around the shaft and titillate the penis through to orgasm, some include a blow job sensation, and all can be easily cleaned and used again and again. So whether it's an artificial mouth or vagina just make sure you enjoy the wanking experience.