Editor's Pick
Autoblow A.I.

Artificial Intelligence

100% Silicone Sleeves

Sleeves Can Be Changed

Great Beginner's Toy

Hand Free

Easy To Clean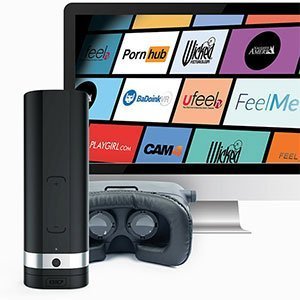 Kiiroo Onyx 2

Hands Free

USB Rechargeable

Sliding Scale Of Speed

Sleeves can be changed

Elegant And Discreet

Easy To Clean
Autoblow 2+ XT

100% Hands Free

No Batteries Needed

Industrial Strength Motor

Interchangeable Sleeves

Realistic Artificial Skin Material

Sleeves Are Easy To Clean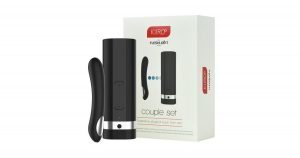 Q: Can you, with your infinite wisdom, tell me everything there is to know about the blowjob sleeve?
Buckle up, kiddo—of course I can. Can't you tell that I know everything that there is to know about pleasure devices by now? You've been making use of my assistance for ages!
Sorry, I get a little bit "short" from time to time—it's just that a "thank you" would be nice every now and then. Whatever, let's get back to your question.
Appreciation goes a long way in my book.
The happiness and excitement of the user is the main focus of manufacturers, and they take an absolutely ridiculous number of steps to guarantee it.
The blowjob sleeve development process is rather involved.
The first part of the blowjob-sleeve development process is determining if there's a market for your type of product. This step involves a lot of research and consultation with potential customers (through surveys). Even the best blowjob sleeves can be behind or ahead of their times.
Next, the product must be sketched out to scale in a series of detailed plans, so that an accurate prototype can be made. The materials which will be used, as well as their quantity, must also be specified. Moreover, blowjob sleeves which encompass electronical/motor components will obviously require much more specific designs.
After that, this prototype is reviewed and critiqued; truthfully, no prototype comes off of the line ready to be sold as a product after the first review. Changes will be made, from the design to the materials and everything in between, and then the product will be finalized.
The work is far from over, though. The next step is to make preparations for large scale production. This includes assembly, packaging, material shipments, and shipping (unless a full-scale factory which will do all of this is found, but they cost more). Employees, packaging designs, tax procedures, location, profitability, and a ton of other things are a part of this detailed and intricate step as well.
After that, one must get in touch with retailers, or find funding in a different fashion. Crowdfunding is always an option, but that generally comes long before this step; there's no guarantee of success with such a maneuver here, and a lot of money has already been put into the blowjob sleeve's development.
One could sell the product on his or her own site, but this will require extensive marketing. Finally, one can reach an agreement with established retailers to carry the device(s) in exchange for some of the profits. It's imperative that this step be considered when the numbers behind a blowjob sleeve's profitability are reviewed, as retailers' shares of a sales price can be quite debilitating.
Along the way, licensing, trademarking, and registering will all need to take place as well, but these are relatively easy processes. The real challenge comes in staying on top of each and every order that is placed, helping customers who aren't pleased with some part of the purchase process, and developing a trust and continued interest with customers (perhaps with new products and sales).
Needless to say, this isn't a walk in the park by any means—besides creating awesomely pleasurable blowjob sleeves, there's a reason why the top manufacturers of today should be respected and appreciated: they took one hell of a financial risk to do so!
If you're thinking of developing a blowjob sleeve, you should probably consult this awesomely brief FAQ explanation, as well as a series of in-depth guides, and perhaps the thoughts and opinions of various professionals (legal, business, etc.). Sure, the prospect of success looks awesome at the outset, but it's important to remember that there are a lot of hurdles which must be surpassed before this success can be enjoyed. Not that they cannot be surpassed, but that they must be adequately prepared for in order to be surpassed.
With those words of wisdom, you're now free to go and explore the business and blowjob sleeve world. And when you're inevitably sitting atop your massive business tower, in your fancy all-leather office chair dressed in an incredibly expensive suit, you'll think of me. But more importantly, you 'll think of what got you to where you are; not money or inspiration, nor your wife or your business skills, but the pursuit of pleasure.
Pure, unadulterated pleasure which can be enjoyed by most anyone in a convenient form for a minute cost.