Editor's Pick
Autoblow A.I.

Artificial Intelligence

100% Silicone Sleeves

Sleeves Can Be Changed

Great Beginner's Toy

Hand Free

Easy To Clean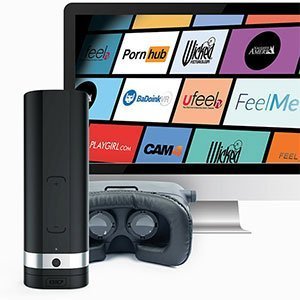 Kiiroo Onyx 2

Hands Free

USB Rechargeable

Sliding Scale Of Speed

Sleeves can be changed

Elegant And Discreet

Easy To Clean
Autoblow 2+ XT

100% Hands Free

No Batteries Needed

Industrial Strength Motor

Interchangeable Sleeves

Realistic Artificial Skin Material

Sleeves Are Easy To Clean
Far from knowing a lot of prostate massage techniques, the truth is, a lot of guys just don't realize they are sitting on a sexual gold mine that is just waiting to be explored a couple of inches inside their own anus.
That's because most guys are taught that anything to do with anal play is either dirty or homosexual and is to be avoided, not spoken about and ignored. It's a shame because the prostate not only holds the keys to some great sexual experiences, but also to some important health benefits too.
Using prostate massage techniques a couple of times a month can liven up the entire male reproductive system promoting a better blood flow and keeping the prostate in good shape. Prostate massage techniques can be learned quickly and then practiced to get the best results.
You can massage the prostate by yourself or with the help of a partner. Before you get started you should urinate and/or have a bowel movement to ensure that you are refreshed and clean.
Lie on your back, front or side; just choose whatever is most comfortable. Have you or your partner wear a rubber or latex glove and lubricate thoroughly with any water based lubricant.
Slowly have them insert their finger with their palm facing upwards towards the belly. Allow for relaxation of the sphincter muscles, to prepare your body for what's to come. You will find your prostate gland about 3 cm or 1.5 to 2 inches past the anus. The prostate should feel like a large walnut.
The best prostate massage technique to use on the prostate is a 'come here' motion so ask your partner to gently stroke your prostate in this way. You may feel the need to urinate. This is normal. Try to focus on the sensations around the prostate and the build-up of pleasure.
Another prostate massage technique is to use an anal sex toy such as the Aneros range of prostate massager, specially designed to be comfortably inserted into the anus (again using water based lube) and then the angled head quickly locates and applies pressure to the prostate.
As your sensations continue they will eventually get stronger and stronger culminating in a powerful orgasm. Some semen may be expelled from your penis. Many times not, as this normally only occurs with penis stimulation.